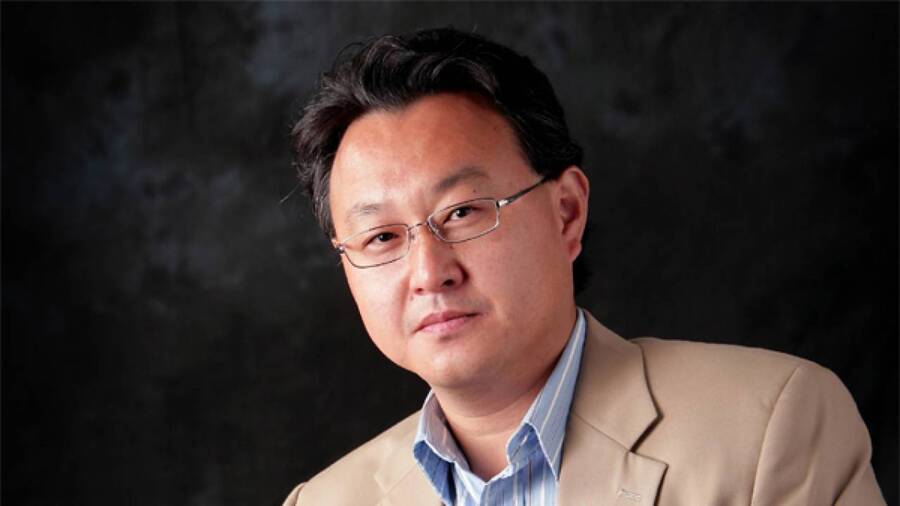 Sony rarely ever skips video game conventions – and it's planning to descend upon EGX 2015 later this year in a pretty major way. The headline for attendees of the Birmingham convention will be the appearance of Shuhei Yoshida, as the Worldwide Studios executive will star as part of a panel about PlayStation's big 20th Anniversary in the UK, and how the industry has changed during his tenure at the Japanese giant. There'll also be a meet and greet session at the PlayStation booth.
But if shaking the hands of suits isn't your cup of tea, the manufacturer will also be showing some pretty impressive stuff in its stand – including Project Morpheus, the PlayStation 4's virtual reality headset. It's currently unconfirmed which games will be playable, but expect the usual suspects such as London Heist, RIGS: Mechanized Combat League, and – if this author gets his way – Capcom's curious horror demo, Kitchen.
If you're still not sold, then more traditional titles like Need for Speed, Star Wars Battlefront, and Uncharted: The Nathan Drake Collection will all put in appearances in the PlayStation Booth. And there'll be an anniversary stand as well, with a bunch of PSone consoles rigged up for retro gamers to enjoy. Tickets are still available for the show which is set to run from 24th September to 27th September. And yes, we are associated with Gamer Network – the parent company organising this event – so consider this article an advertorial if you must.
EGX 2015 PlayStation Booth Lineup
Project Morpheus
Uncharted: The Nathan Drake Collection
Tearaway Unfolded
Ratchet and Clank
Until Dawn
Shadow of the Beast
The Tomorrow Children
Everybody's Gone to the Rapture
Alienation
Star Wars Battlefront
Metal Gear Solid 5: The Phantom Pain
PES 16
Street Fighter 5
Need for Speed
Assassin's Creed Syndicate
Disney Infinity 3.0
Mad Max
LEGO Dimensions
SOMA
Once Upon a Life
Broforce
I Am Bread
FIFA 16
Rocket League
NBA 2K16
[source eurogamer.net]