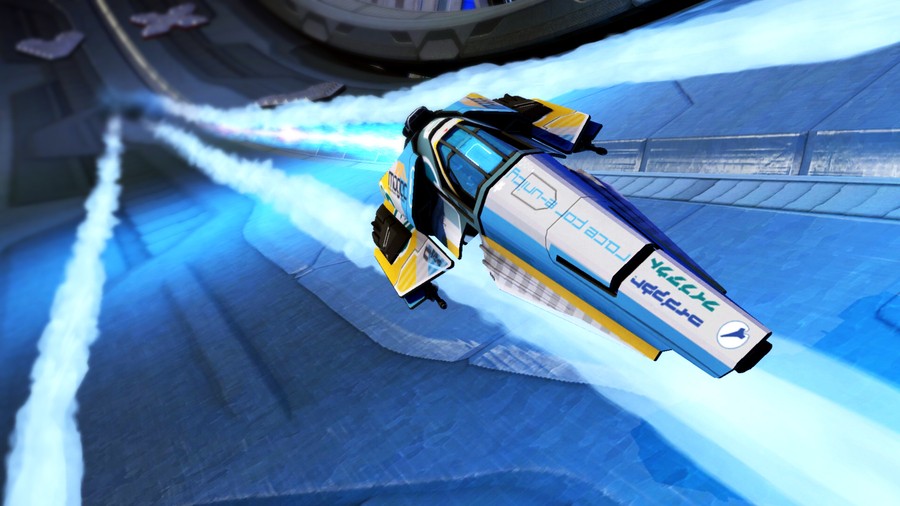 WipEout is a part of PlayStation's DNA, and speaking at EGX 2015 this week, Worldwide Studios president Shuhei Yoshida suggested that the series has not been retired - despite the closure of legendary developer Studio Liverpool a few years ago. Speaking during a panel, the super passionate suit said that it tries to find a balance between new properties and old favourites - but nothing is ever truly off the cards.
"Never say never," he said of a possible WipEout return on the PlayStation 4. "There are many IPs that we kind of stopped iterating with new games. One of the reasons is that we always love to work on new IP. From my standpoint, I try to balance the number of games in a franchise. In the future there might be a chance to come back to a game like WipEout."
PlayStation Vita exclusive WipEout 2048 was the last entry in the series to release, and was greeted by tepid sales. However, Yoshida did stress that despite the disbandment of Studio Liverpool, it's still working very closely with many of the developer's former employees - some of which are helping out on the continued production of The Playroom. He hinted that it would be relatively simple to reassemble the team should it ever need to.
[source vg247.com]