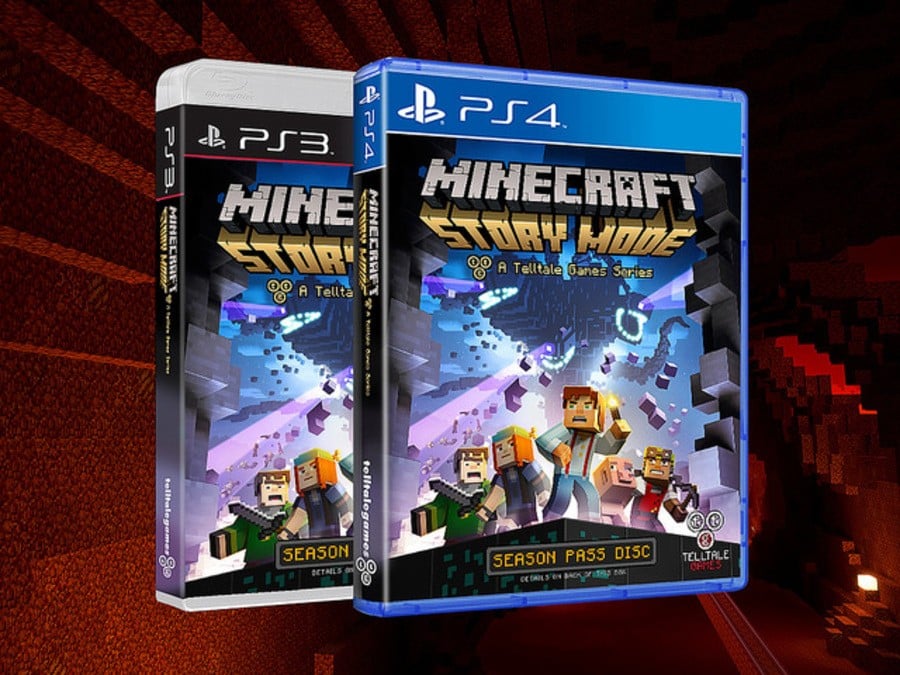 Minecraft: Story Mode has the potential to be the biggest thing since breaking bricks with your fists or a colossal flop – but whichever paved path it takes, we'll find out soon. Telltale Games has confirmed on the PlayStation Blog that the first episode, The Order of the Stone, will launch on the PlayStation 4 and PlayStation 3 from 13th October in North America and Europe. You'll be able to purchase each episode individually, or all five instalments as part of a Season Pass.
Alternatively, a retail edition will deploy a little later, which will include the inaugural outing on Blu-ray, alongside a download code to redeem the rest. It's a bit of a strange idea we suppose, but given how well the vanilla version of Minecraft sells in shops, we can understand it. The physical edition will be available on PS4 and PS3 from 27th October in North America, but there's no date for the European version just yet. [Update: Amazon UK's taking pre-orders for 30th October]
There's more good news: the entire series will be coming to the PlayStation Vita in the near future, which is nice to know seeing as Tales from the Borderlands and Game of Thrones have yet to appear. The developer's yet to announce a date for the handheld port, but we suspect that it will probably launch once the season's complete, similarly to The Walking Dead and The Wolf Among Us. More details are forthcoming, apparently.
As for the game itself, you'll play as a male or female hero named Jesse, who "must embark on a perilous adventure across the Overworld, through the Nether, to the End, and beyond". It's going to be a typical Telltale title with choice-based gameplay, but there'll be customisation elements as well. The game will feature some all-star voice talent, with Patton Oswalt and Catherine Taber taking the lead roles. Ashley Johnson from The Last of Us will also feature.
You can catch the title's teaser trailer below which should give you a taste of what to expect. The question is: will you be raiding your pixelated piggy bank to pick this up? Craft a comment in the interactive area below.
[source blog.us.playstation.com, via blog.eu.playstation.com]