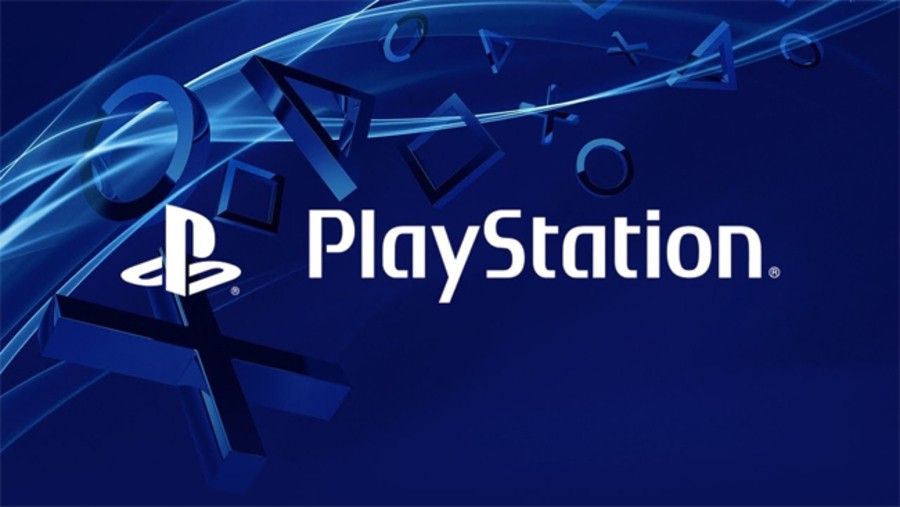 Hooray! After a pretty darn dismal Gamescom 2015 last month, PlayStation press conference season begins in earnest this week. Sony's big pre-Tokyo Game Show media briefing is the first of three events before Christmas, with Paris Games Week and PlayStation Experience both set to follow later in the year. And while we suspect that many of the announcements made during this 15th September show will be aimed squarely at the hearts of the Japanese market, there should still be interest for Western viewers in the form of both first and third-party games. Without further ado, then, let's try to predict what the platform holder's going to show.
Ain't no party like a first-party, er, party
The complaints regarding Sony's first-party output have died down since the Japanese giant's exceptional E3 2015 showing earlier in the year, but with an enormous install base to sate, we're still very much waiting for the best to come out of Worldwide Studios. We suspect that there'll be a lot of repetition during the manufacturer's Tokyo show – with titles already revealed for the Western market receiving ample air time – but we're hoping to see a handful of new things, too.
Everybody loves Hot Shots Golf
Announced as the most ambitious entry in the ever excellent Hot Shots series during this very same press conference last year, developer Clap Hanz has been locked in its own personal Yokohama-based golf club ever since. Surely it's time that we learned a thing or two about the inaugural PlayStation 4 entry in the popular property now, then? There are some rumours that this will be a kind of franchise megamix, with golf and tennis both being featured activities. As long as the online multiplayer's good, we're on board whichever sports make the cut.
Turn me upside down, Gravity Rush
Much like Tearaway before it, Gravity Rush is one of those PlayStation Vita properties that all of ten people have played – but deserves a wider audience. A remastered edition of the original game was rumoured eons ago, while a new project was announced at TGS in 2013. Earlier in the year, Worldwide Studios president Shuhei Yoshida said that the company was waiting for the right opportunity to reintroduce this series, and given that it's been over three years since Kat's inaugural escapade, it feels like the right time.
Give me The Last Guardian or give me death
There's no longer any debate about whether The Last Guardian exists, as E3 2015 saw the long overdue Team ICO title re-revealed for Sony's new-gen system. And it appears that we'll be getting more information on the game during the Japanese giant's pre-TGS press conference, with a new gameplay demonstration hopefully on display. To be honest, we're not sure that we want to see too much of this title before release, so just an update on its progress and a few clips of fresh scenery will satisfy us. Of course, we'd love a date as well if it's been set in stone.
Feed on the souls of Bloodborne's expansion
Sony announced an expansion for Bloodborne shortly after the exclusive's critical and commercial success was secured, but the announcement of Dark Souls III threw a curve ball into the equation. However, director Hidetaka Miyazaki iterated in an interview at E3 2015 that he's comfortable directing both, confirming that an add-on is still in development. As a result, we have to imagine that the DLC will make it out before the end of the year, and so the platform holder's pre-TGS press conference seems like a good place to reveal it. We wouldn't be surprised if this launched alongside a Blu-ray compilation featuring the base game and the new content, as it would be a good package for the firm to bundle over the holidays.
The more you know
One thing that always confuses people during these Japanese press conferences is the use of trailers and gameplay that may have appeared during prior shows. The reality, though, is that Sony's talking directly to its domestic audience with these events, and so localised Uncharted 4: A Thief's End, Horizon: Zero Dawn, and Ratchet & Clank trailers all make sense. We doubt that you'll be seeing anything new from any of these games, but it's always fun hearing Nathan Drake speak with a non-American accent.
Project Morpheus' time to shine
Shuhei Yoshida hinted earlier in the year that Japan can make Project Morpheus games that the West can't, and what he meant by that is stuff like Summer Lesson. We wouldn't be surprised to see some new virtual reality announcements during Sony's presser, then, perhaps revolving around franchises like Dead or Alive, The [email protected], and Hatsune Miku. We're not expecting any pricing or release date information right now, but we're past the point where tech demos are acceptable, so hopefully we see some proper products should the potentially expensive peripheral be on show.
Japanese developers still make games
Things are pretty rough for the Japanese industry right now. Smartphones are clawing away market share from consoles, and the PS4 is struggling as a consequence. Sony's system always gets a burst when a big new game deploys, but there just aren't enough of them these days to make the system sell like it is overseas. While we can't see those fortunes changing any time soon, the platform holder will need to do its best to make the machine look fruitful for local consumers, and we're expecting it to show a lot of third-party content as a consequence. Below are just some of the highlights we expect to put in an appearance, but don't rule out a few surprises showing up, too.
There's nowt more personable than Persona 5
A mix of anticipation and anxiety surrounds Persona 5 right now, which is certain to put in an appearance during Sony's press conference. On the one hand, we can't wait to see more of this long-awaited Japanese role-playing game – but on the other, we can see its current 2015 release window changing to 2016. There's still a chance that it'll make it to Japan this year we suppose, but so little has been shown that it seems somewhat unlikely. As for North America – well, we're not holding our breath. And if you're in Europe, we're guessing that you gave up any hope of this being under your Christmas tree long ago.
Don't trifle with the Yakuza
Just like Assassin's Creed and Call of Duty in the West, you can always count on a new instalment of the Yakuza franchise launching in Japan. Last week, a 15th September logo was found on the Ryu ga Gotoku franchise website, suggesting that a new title will be announced. Some theories suggest that this could be a remake of a previous title – perhaps the original – but we're sure that we'll find out more during Sony's pre-TGS press conference. SEGA does have its own events scheduled, but we can't see it passing up the opportunity of appearing on the platform holder's stage. It'll be especially interesting to see whether this is a cross-gen title like its immediate predecessor, or a native PS4 release.
Save the day, Square Enix
We're speculating, but we suspect that Sony and Square Enix have had conversations about how to save consoles in Japan. The publisher is supporting the PS4 more than any other company, with the likes of Final Fantasy XV, Final Fantasy VII Remake, Kingdom Hearts III, Star Ocean 5: Integrity and Faithlessness, Dragon Quest XI, Dragon Quest Heroes II, Dragon Quest Builders, Project Setsuna, and NieR New Project all announced for the new-gen console among various other PlayStation platforms. In addition to all of that, it was also recently revealed that the new arcade-based Final Fantasy Dissidia title is being built using PS4 hardware, so we expect to see that make the jump to the home appliance eventually. The bottom line is, even if some of the above titles are absent, Square Enix is going to have a big presence during Sony's pre-TGS presser.
The co-marketing collection
It may seem odd, but Sony will push Destiny: The Taken King and Call of Duty: Black Ops III during its pre-TGS press conference. While neither of these properties are particularly big overseas, they sell modestly to a hardcore audience, and the platform holder's co-marketing alliance with these products means that it's more or less obliged to give them a push. We wouldn't be surprised if Star Wars Battlefront and Assassin's Creed Syndicate put in appearances as well, but much like the Western first-party stuff, don't expect to be seeing anything new.
And everything else
As mentioned at the start of this category, we're expecting Sony to show virtually every big Japanese game announced for its platforms during its pre-TGS press conference, so expect trailers galore of both games that you know about – and hopefully a few that you don't. Dead or Alive Xtreme 3, Dynasty Warriors 9, Samurai Warriors 4 Empires, and Attack on Titan should all put in appearances from Koei Tecmo, while we'll surely see more of Resident Evil Zero and Street Fighter V from Capcom. Granzella's working on a new Disaster Report-type title, too, while the likes of The [email protected] and potentially a new Danganronpa could be on display as well. And then there's the indie sector that the Japanese giant's trying to incubate in its home nation, with the likes of Mighty No. 9 likely to appear during a smaller games montage.
The things that don't fit anywhere else
These press conferences are never only about the games, and this means that more general hardware initiatives are sure to put in an appearance. Bundles, new colours, and platform partnerships are likely to be revealed – but hold your horses on a PS4 price drop, as we think that that will be saved for Paris Games Week if it's still happening this year.
Suits you, sir
We'll definitely see some new custom consoles for some of Japan's biggest releases, though it's not clear which titles they'll be right now. Final Fantasy XV, Persona 5, and such all seem like shoo-ins, but if they're not due until late 2016 then we doubt that the platform holder will be announcing any bundles just yet. We suppose that a PlayStation Vita price drop could happen to reignite sales late into its life, but a batch of new colours seems more realistic. As for the PS4, if a price drop happens it'll most likely be at Paris Games Week, as mentioned above.
The third place
PEGI may have accidentally outed that PlayStation 2 titles are coming to the PS4, as a trio of classic titles were rated for the new-gen system overnight. This, in all likelihood, will simply see retro releases being sold on the PlayStation Store – but we'd be particularly happy if these games got upgraded with Trophies or other features. Either way, assuming that this is happening, we could see it officially announced during the organisation's pre-TGS press conference, with a global rollout occurring later in the year.
---
Do you think that our predictions are on the money, or is there anything major that we've missed? Will you be joining us live for the press conference, or will you be catching up a little later in the day? Go all The Vapors on us and turn Japanese in the comments section below.
How good do you think PlayStation's pre-TGS 2015 press conference will be? (28 votes)
Very good

25

%
Good

61

%
Average

11

%
Poor

4

%
Very poor

0%
Please login to vote in this poll.