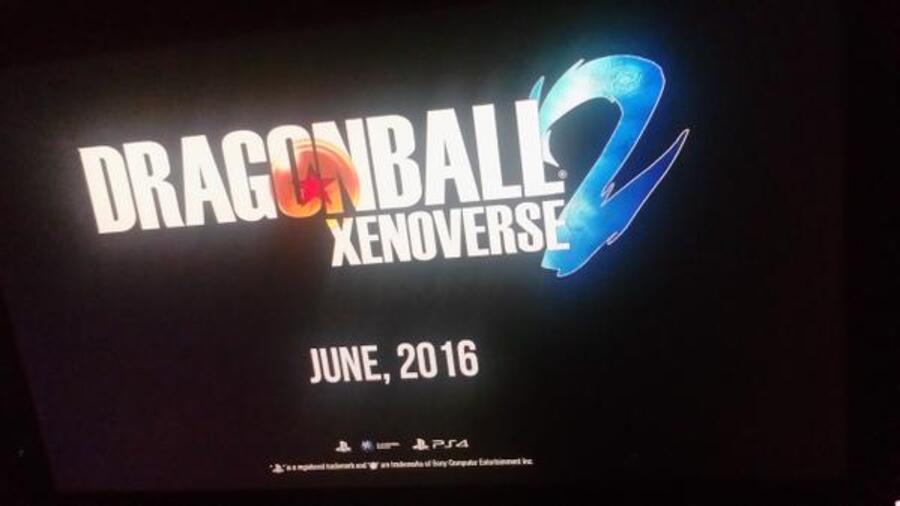 So, according to the above image, which appeared on the forums of areajugones.es, Dragon Ball XenoVerse 2 is in the works, and it's releasing next year. The picture has already made the rounds on sites like NeoGAF, but we're sceptical to say the least.
Now, while we think that a sequel to Dragon Ball XenoVerse is almost guaranteed given the success of the PlayStation 4 and PlayStation 3 brawler, we don't think that there's much reason to believe this supposed leak. Take a close look at the image before reading on - let's see if you can spot the same questionable details that we have.
All done? Right then, let's start with the weirdly placed comma between June and 2016. Release dates get put on promotional pictures all the time, but slapping a comma between the month and year definitely isn't common practice. Next, there's the fact that the old PlayStation Network logo's been used despite the fact that Sony's got a brand new one - which is pretty much a killer blow as far as we're concerned. And, of course, it goes without saying that you should always be weary of off-screen, slanted photographs to begin with.
The Tokyo Game Show's fast approaching, so there's a decent chance that this rumour will gather speed - but we'd encourage you not to get your hopes up. It's a shame as well, because we quite like the stylish blue '2' that's been used.
[source areajugones.es, via twitter.com, twitter.com, neogaf.com]