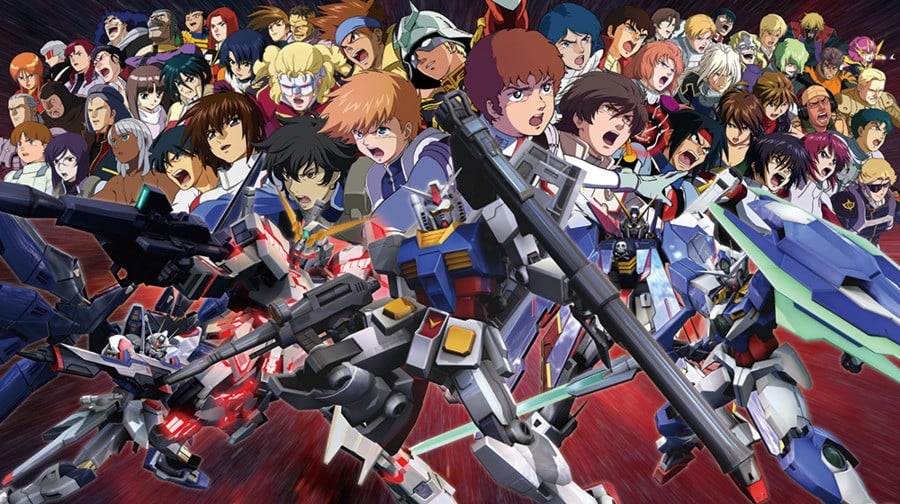 Gundam as a whole is a bit of a weird franchise when it comes to localisation. The property has been ridiculously popular in its native Japan ever since the original Mobile Suit Gundam anime launched all the way back in 1979, but it's never quite amassed a huge amount of fame in the West. That said, Gundam certainly still has its overseas fanbase, and it's these fans who are always eager to see one of the franchise's many gaming adaptations get localised.
Sadly, that doesn't happen very often at all. It seems like there's a new Gundam game released every other week in Japan, but we don't hear a peep about localisation efforts. Indeed, the only recent series that's made it West has been Dynasty Warriors Gundam, and that's mainly because of Koei Tecmo's apparent insistence on bringing all of its musou titles overseas.
However, ever since the PlayStation 4 launched, Bandai Namco has grown increasingly interested in localising its properties - mainly because Sony's console is flying off the shelves. It's safe to say that the publisher is easily one of the best in the business at the minute when it comes to translating its Japanese releases and launching them in a relatively timely fashion here in the West, but we're still yet to see a new Gundam game.
That could change in the future, though, as Bandai Namco has told us that it's aware of the situation. "Indeed, we know that there is a high demand from fans for Gundam games," a representative said, adding: "Rest assured that this is something that we keep in mind."
For what it's worth, we reckon that the publisher will eventually have a crack at pushing a Gundam title overseas - but it'll probably need to be on PS4. As such, we'd assume that it's only a matter of time before we see mechs smashing each other to bits in English - we just need the property to get moving on new-gen hardware.
[ These quotes were taken from Push Square's upcoming interview with Bandai Namco on its localisation strategies, which will be published in its entirety later today. ]