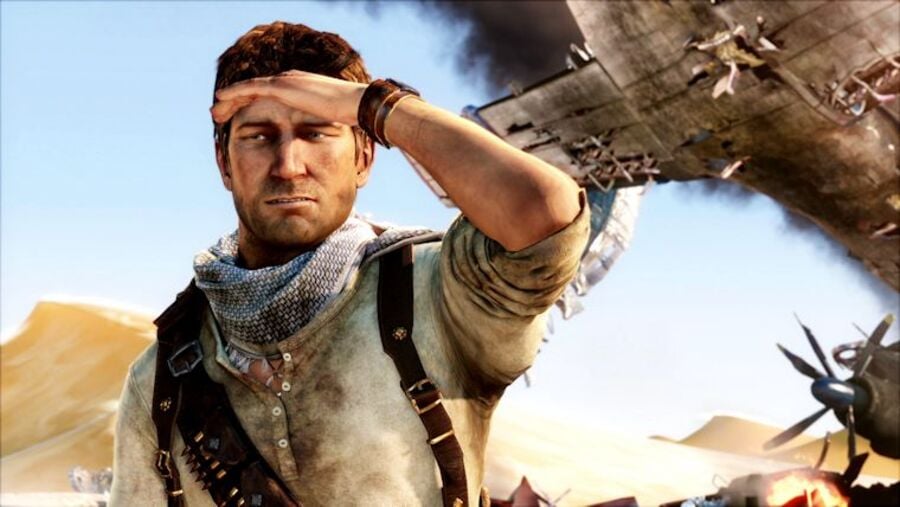 One of the draws of the Uncharted franchise has always been its presentation, and Sony really has hired the best to bring the trilogy to the PlayStation 4. Bluepoint did some outstanding porting work on the PlayStation 3, with both the God of War Collection and the ICO & Shadow of the Colossus Collection to its name – but The Nathan Drake Collection may just be its crowning work. Sony's showing Uncharted 2: Among Thieves at PAX Prime this week, and it looks absolutely incredible.
Embedded below you'll find the Nepal section from the seminal sequel, and the visuals are just sumptuous from the start of the demo right through to the finish. Not only has the resolution been bumped up to 1080p and the framerate increased to 60 frames-per-second, but the textures have been massively enhanced, too – all the way down to minor details like the surface of faraway walls. Honestly, despite being a six year old game, this looks better than most native new-gen releases.
And the developer hasn't stopped with just the visuals either. "One of the biggest issues that came up with Uncharted 3: Drake's Deception was the aiming, so we looked at how that functions, and we were like, 'Alright, when did we actually get aiming right?' BluePoint even did a little more research on that," explained community manager Eric Monacelli. "So, we figured out what the best aiming mechanics were and we tried to apply them across all three of the titles."
We actually think that this is going to be one of the sleeper hits of the holiday season. Yes, it's a remaster that's missing multiplayer, but there are a lot of people that have switched system allegiances this generation, and we suspect that this compilation is going to attract them by the boatload. Moreover, judging by our recent hotly anticipated holiday games feature, there are just as many existing fans looking forward to the opportunity to replay these classics, too.
[source youtube.com]