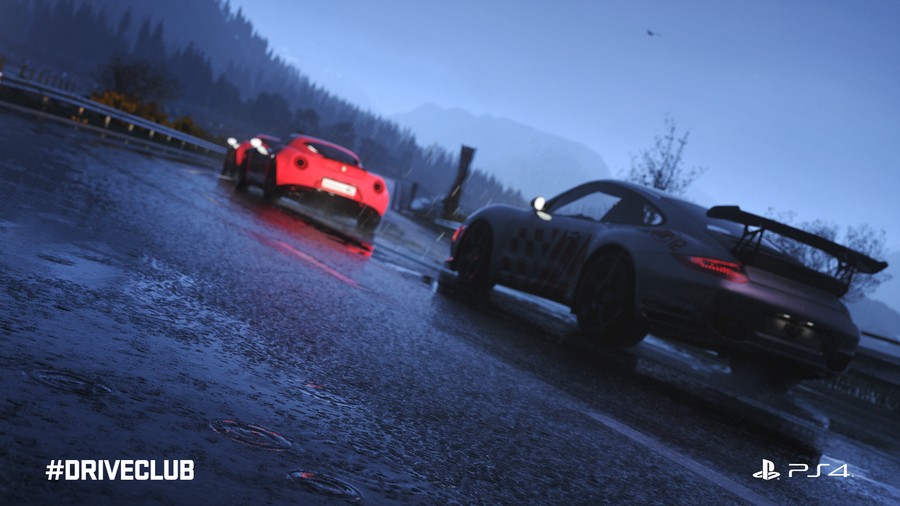 Historically, Evolution Studios has a pretty good track record when it comes to soundtracks. This author was particularly fond of MotorStorm: Apocalypse's music, which employed remixes of an original orchestral theme. DriveClub's a massive disappointment in that department, however – even if its engine sounds make up for the lack of compelling tunes.
That could all be about to change, though, as game director Paul Rustchynsky has hinted on Twitter that some new music may be on the way. "I bet you guys would like to see more music added to DriveClub, right?" he not-so subtly teased, including a winking face at the end of his message. The British developer has stressed that it will continue supporting the game, despite its Season Pass concluding earlier in the year.
Speaking of which, it sounds like a brand new free car will be announced next week, while work is ongoing on the title's promised private lobbies. Are you still playing the PlayStation 4 exclusive racer, or did you park it up a while back? Start your engines in the comments section below.
[source twitter.com, via twitter.com, dualshockers.com]