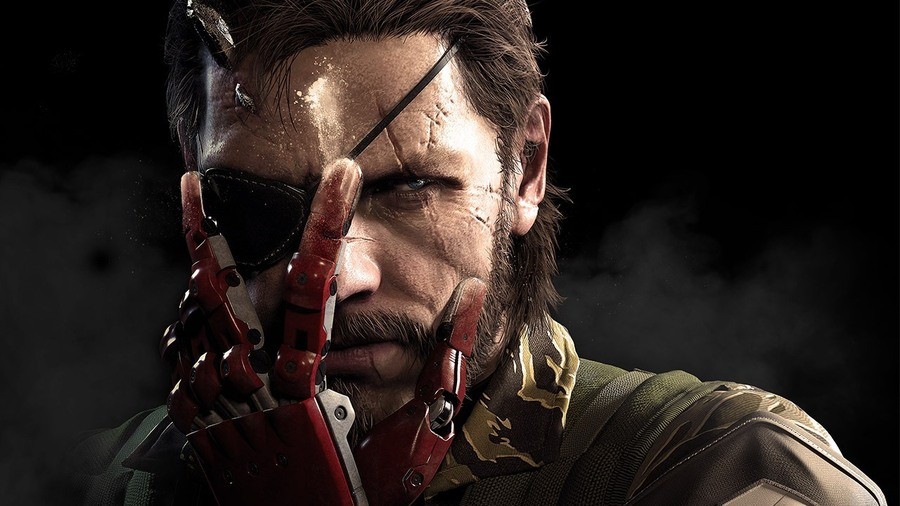 The sizzling summer months may be slowly edging towards a conclusion, but things are heating up in the video game release calendar. And few titles come hotter than Metal Gear Solid V: The Phantom Pain – a game that would be heavily anticipated under ordinary circumstances, but finds itself a likely series swansong for creator Hideo Kojima. We're still waiting for Big Boss to infiltrate Push Square Towers and deliver our copy – we're informed that it should arrive this week – which means that we're going to have to turn you over to some other sites for now. Here's what they're saying.
IGN - 10/10
The Phantom Pain is the kind of game I thought would never exist - one where every minute gameplay detail has true purpose. Its lack of story focus is sure to be divisive for the Metal Gear faithful, but the resulting emphasis on my story, my tales of Espionage Action, easily make it my favorite in the series. There have certainly been sandbox action games that have given me a bigger world to roam, or more little icons to chase on my minimap, but none have pushed me to plan, adapt, and improvise the way this one does. Metal Gear Solid 5: The Phantom Pain doesn't just respect my intelligence as a player, it expects it of me, putting it in league that few others occupy.
Every fan of Metal Gear has their favorite game in the series. For some, it's the unique gameplay quirks, memorable set pieces, or specific plot points that dictate their adoration for one game over another. When defining the best Metal Gear game, things get trickier, but with The Phantom Pain, that problem is finally resolved. There has never been a game in the series with such depth to its gameplay, or so much volume in content. The best elements from the past games are here, and the new open-world gameplay adds more to love on top. When it comes to storytelling, there has never been a Metal Gear game that's so consistent in tone, daring in subject matter, and so captivating in presentation. The Phantom Pain may be a contender for one of the best action games ever made, but is undoubtedly the best Metal Gear game there is.

You would struggle to be disappointed by Metal Gear Solid V. Almost everything is close to perfect, and visually this is one of the most realistic games I have ever seen (especially the environments). The gameplay never gets old and there is so much choice that no two playthroughs will ever be the same. It isn't only Metal Gear fans who should be interested in this, everyone should be interested in this whether you have played anything like it before or not. Quite simply, this isn't just the best Metal Gear game, nor is it just the best stealth game, it is one of the best games ever made.

EGM - 9.5/10
Big Boss' supposedly final outing puts players in the middle of the most ambitious entry in the series yet, and it delivers on almost everything it promises. If this is Hideo Kojima's final game, then he is stepping out at the top floor of the industry.
Hideo Kojima's original Metal Gear was a top-down, screen-by-screen stealth title. Compared to the massive and ambitious world of The Phantom Pain, it's hard to believe both games are products of the same creative mind. A series can't survive this long without evolving, and The Phantom Pain is a testament to the importance of taking risks. An open world, a customizable base, a variable mission structure – these are not traditional aspects of Metal Gear, but they are what makes The Phantom Pain such an exceptional game. The gameplay, storytelling, and protagonists in Metal Gear may shift with each new installment, but Kojima's ability to surprise and enthrall gamers remains unchanged.

Despite the fact that I hit a few snags along the way, Metal Gear Solid V: The Phantom Pain feels like a simultaneous celebration of the series, and a decidedly new chapter. It's equal parts tough and flashy, and it's fitting that if this is Kojima's last Metal Gear, he goes on a high note.
---
That's what the critics are saying, but are you surprised? Are you looking forward to Konami's latest sneak-a-thon, or do you think that you'll be giving it a miss? Climb into our communal cardboard box in the comments section below.