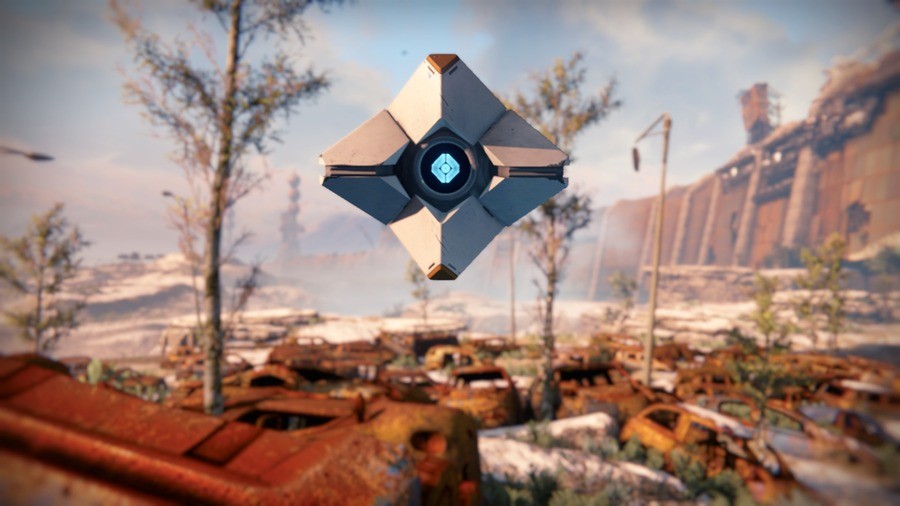 Nolan North is replacing Game of Thrones actor Peter Dinklage as the voice of your Ghost in Destiny. The change will coincide with the release of the title's upcoming expansion, The Taken King, but North won't just be appearing in the add-on - his voice will be incorporated into the entire game, from start to finish.
But why has Bungie decided on doing this in the first place? Gamespot asked lead concept artist Jesse van Dijk that very question, although the answer's a bit more fuddled than we'd have liked. "We wanted to improve the sense of what goals players were chasing after," Djik says, adding: "What we wanted to do was chart that more clearly, and ultimately that led to something that we call 'questification'. All of The Taken King content has been given that treatment." In other words, the developer reckons that North's performance and dialogue helps better convey what's happening on-screen. Apparently, Bungie was so happy with how the new approach turned out that it decided to apply the same treatment to the rest of the release.
Djik explains further: "When we started looking at voice actors, and we decided to work with Nolan North, the consistency of the entire universe is very important to us, so we decided to give the full treatment to all of our previous content too. [This] is why Nolan North is also your Ghost from the very moment you start [the game]."
All in all, it sounds like this could be a decent switch to us. Destiny's story is disjointed enough as it is, so perhaps having the voice of Nathan Drake tie things together with a little more gusto will be just what the Speaker ordered. Do you think that this will turn out to be an improvement? Take your narrative seriously in the comments section below.
[source gamespot.com]