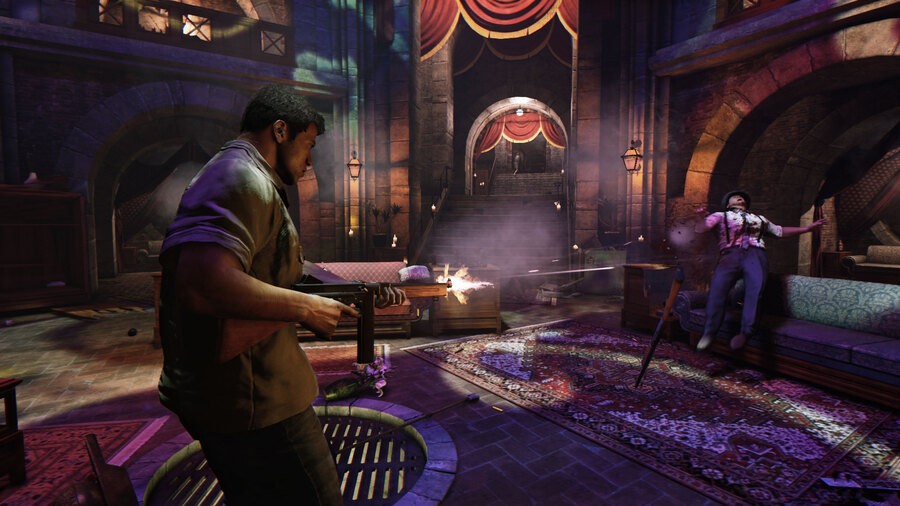 Mafia II was an open world game, but even in 2010 – before the likes of Grand Theft Auto V and The Witcher III: Wild Hunt – it was criticised for being sparse. The title's interpretation of the United States served as sublime window dressing to Vito Scaletta's story, but with so little to do in it, there were times when it felt surplus to requirements. L.A. Noire, the detective title from Team Bondi, suffered a similar fate.
With the recently announced Mafia III, then, developer Hangar 13 needs to balance the sense of place that its predecessor so brilliantly captured with a New Orleans setting that actually has things to do in it. And speaking with IGN at Gamescom 2015, studio head Haden Blackman reckons that his team's found the perfect blend.
"We're not shying away from that," he said of the sequel's narrative focus. "But within the context of that, during these tentpole moments, the player can create their own experience. In terms of the city, the thing that we really focused on was density of activity – like, how much cool content could we put into every square block? And that's why we have this criminal ecosystem: you can go out and explore back alleys and find rackets going on."
One of the title's key themes will be people management, as you recruit three gang leaders to work alongside. These will grant you abilities, but only if you designate parts of the city to them. "Burke, for example, has a contact within the police, so you can actually bribe cops to leave you alone for a period of time if you're in trouble," Blackman added. "Of course, it's 1968 so you have to use a payphone to do that stuff. And these perks become more powerful over time – as long as you're giving territory to your lieutenants."
Controlling districts is not a new sandbox mechanic by any stretch, but we quite like the social dynamics that are being layered on top. Hopefully the game becomes less about capturing 'towers' and more about how you decide to delegate resources.
[source youtube.com]