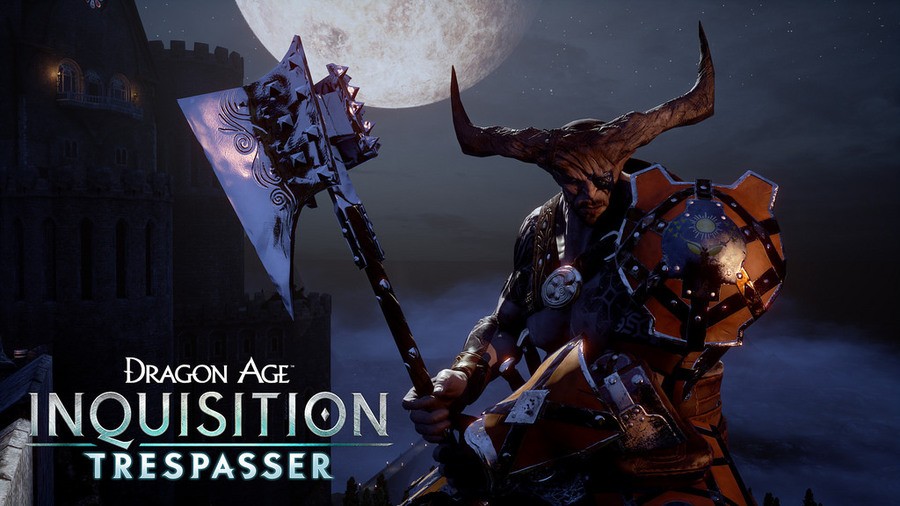 It's been a reasonably long road for Dragon Age: Inquisition and all of its epic adventures, but the Inquisitor and his or her chums can't stick around forever. Revealed at the game's PAX Prime panel, the sprawling role-playing release will be receiving one final slice of downloadable content alongside one rather intriguing patch as BioWare draws the curtain on this particular journey.
First off, the title's last premium add-on will come in the form of 'The Trespasser'. The developer describes it as an epilogue, and it'll be set two years after the events of the main game. Needless to say, you'll only be able to access the DLC if you've finished the main story. It's questing onto the PlayStation 4 on the 8th September.
As for the update, the Canadian developer plans on releasing a patch that includes both fixes and a couple of treats. For starters, a golden nug statue's going to be added to the Skyhold Undercroft. By interacting with it, you'll be able to carry across collectibles from other save files. In other words, you're essentially getting a new game plus option which allows you to carry over schematics, potion recipes, mounts, and decorations. On top of that, Skyhold's also being fitted with a wardrobe that contains various pre-made outfits. Say goodbye to that damn beige suit.
If your interest's been piqued, be sure to watch The Trespasser's trailer which we've embedded, and let us know if you're ready to end this fight in the comments section below.
[source dragonage.com]