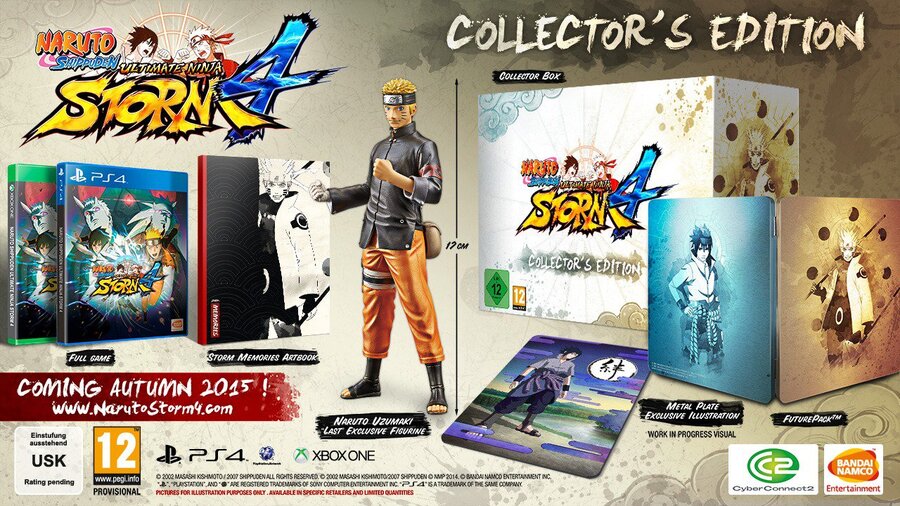 If there's one sign that a publisher's gearing up for an official release date, it's a game getting a collector's edition. Naruto Shippuden: Ultimate Ninja Storm 4 is still slated to launch in the autumn of this year, and we've been given our first look at what Bandai Namco's stuffed into its premium version.
Along with a copy of the brawler, you'll get an artbook that details the visuals of the series, and an exclusive metal game case. The artbook's bound to be quite good, but the real deal here is the 17cm Naruto figurine, which is modelled on his newest appearance from the Last movie.
What do you reckon? Will you be putting down the cash for this one, or is there nothing that really interests you? Tell us where you'd stand your Naruto figurine in the comments section below.