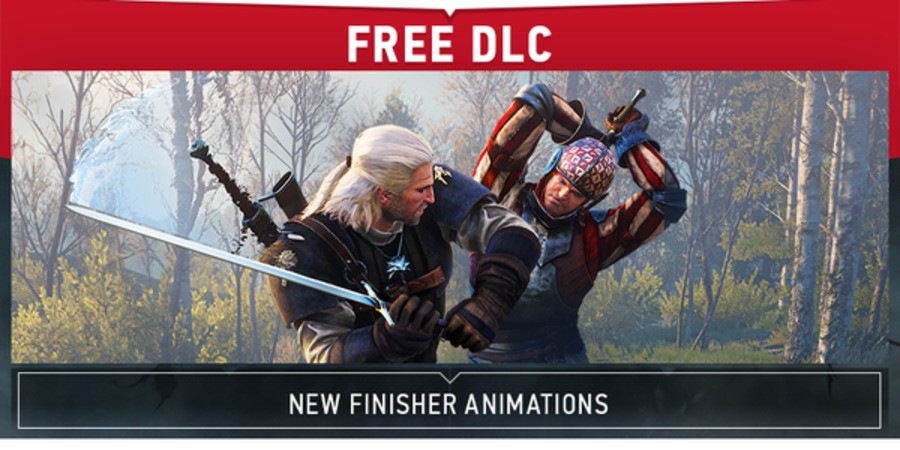 There are only two more pieces of The Witcher 3: Wild Hunt's downloadable content left, and this week's penultimate offering is likely going to be the most deadly that we've seen. Taking a step away from quests, bits of gear, and haircuts, the upcoming add-on will actually add new finishing moves to the game.
If you're like us and you've been playing Wild Hunt for hours upon hours, you're probably well past the point of excitement whenever Geralt decides to decapitate a baddie, so we're quite looking forward to seeing his new techniques.
Will you be riding off to lop apart a few bandits after this DLC hits? Go ahead and imagine the bloodiest finishers possible in the comments section below.
[source twitter.com]