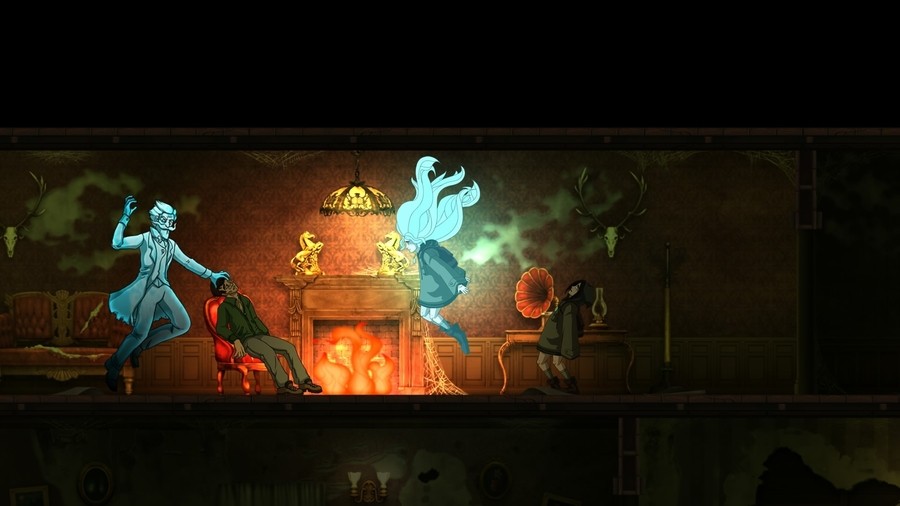 E3 2015 didn't bring as many of the smaller games as this author was expecting, but we suppose that that's because new ones are announced literally everyday on the PlayStation Blog. Whispering Willows is one such title, which is set to debut on the PlayStation 4 and Vita from 30th June in Europe and North America. It'll launch with a special discount for PlayStation Plus subscribers, as well as a free theme.
But what exactly is the game? "Whispering Willows is an adventure game wherein you take on the role of Elena, a determined young girl with the extraordinary ability to project her spirit outside of her body," explained LOOT Entertainment's James Sorenson. "In this spectral form, she can interact with the benevolent spirits and wicked wraiths that dwell within the walls of the sinister Willows Mansion."
We're quite keen on the art style, which has a cartoon-like look to it – despite the seemingly harrowing themes. As part of an interview on the PlayStation Blog, developer Night Light Interactive explained that the title is all about exploration. "The horror genre has some beautiful worlds, but I feel that the player is often just quickly running through it, since they're scared of what's around every corner," said David Logan. "I wanted the player to feel like they could explore every nook and cranny of the world that we created."
The question is: are you tempted to take a tour of the Willows Mansion? Try not to scream in the comments section below.
[source blog.us.playstation.com, via blog.eu.playstation.com]