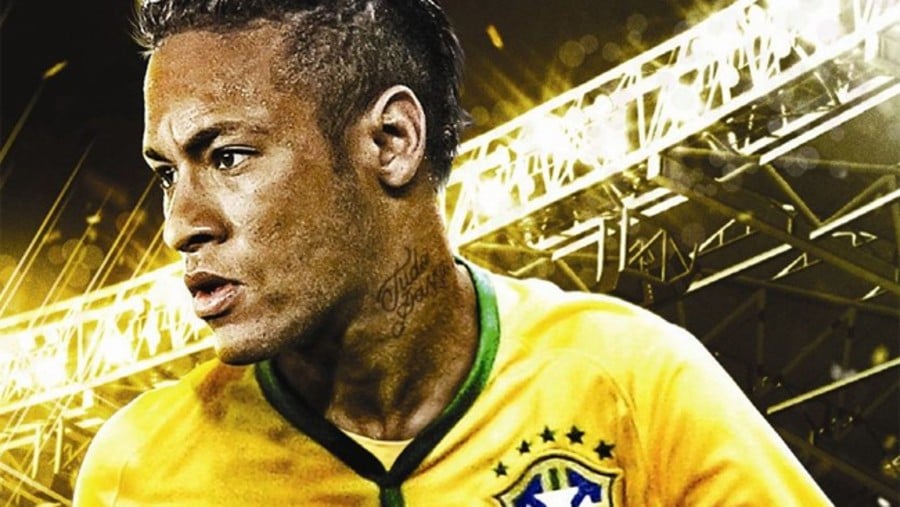 Konami may be in the process of setting fire to its console games development division, but it doesn't look like its tentpole franchises will be disappearing soon. The publisher's announced PES 2016: Pro Evolution Soccer for the PlayStation 4 and PlayStation 3 today – and it's due out imminently, on 15th September in North America and 18th September in Europe.
Last year's edition was really well received, but it sounds like the company's gone back to the drawing board as it continues to lock horns with the FIFA franchise. Some of its main new features include an advanced collision system, providing a greater sense of weight to impacts. It's also overhauling core player control, allowing you to unbalance defenders by shifting your weight.
Improved player intelligence is also mentioned, bringing more personality and dynamism to defensive situations. Meanwhile, goalkeepers will be given more personality; some will be great shot stoppers, for example, while others will have great catching skills. And overall visual enhancements will see the introduction of a weather system, changing the way players and the ball behaves.
Interestingly, the PS4 and PS3 version will allow you to import images, allowing you to – ahem – add official crests and logos should you so desire. There'll also be a PlayStation exclusive Anniversary Edition, which will come with various in-game bonuses and trinkets. Oh, and if you missed the announcement, the title will include the full Champion's League license, as per last year.
Sadly, there's no word on women's teams, so it looks like that's going to be limited to FIFA 16 for now. Despite this absence, though, are you looking forward to the next entry in Konami's legendary soccer series? 'Meg us like Messi in the comments section below.
[source vg247.com]