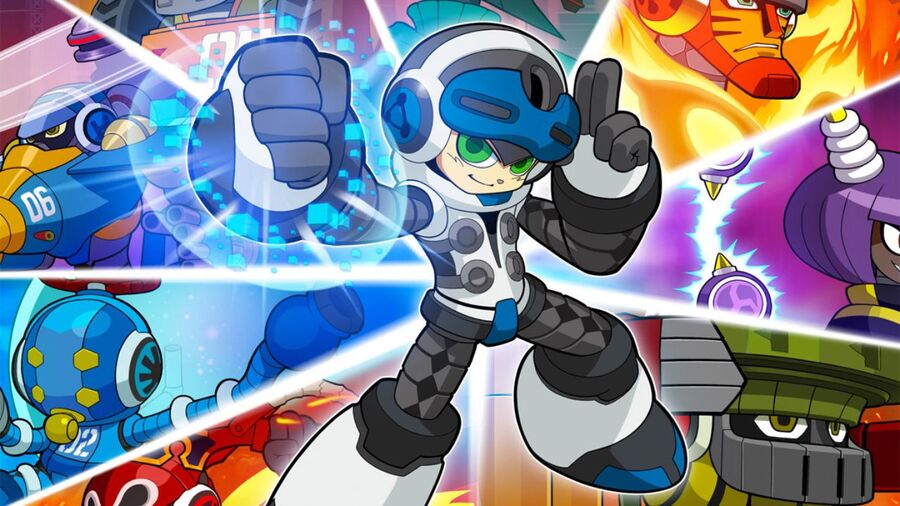 Everyone's favourite blue armoured action man, er, Beck will be taking the PlayStation 4, PlayStation 3, and Vita by storm in Mighty No. 9 this September – and best of all, the hotly anticipated throwback platformer will be cross-buy. This means that, irrespective of which platform you purchase it on, you'll be able to play it across all of your favourite Sony formats.
The good news doesn't end there, though, as publisher Deep Silver has announced that the Keiji Inafune created escapade will still support cross-buy if you opt to purchase the Blu-ray version from stores, which is somewhat uncommon these days. Moreover, the retail release will come with additional in-game content, as well as a double-sided poster and art book.
And, if you pre-order, you'll unlock the Retro Hero Mode, which will kit the lead character out in an 8-bit suit and award you with direct access to the uber-tough insta-death option. Don't worry if you're not planning to purchase the title at launch, though, because there'll be a similar mode in the full game – even if details are scarce right now.
Finally, if you're in North America, you'll be able to stump up for a super limited collector's edition. Available for $59.99, the Mighty No. 9: Signature Edition will ship with an "individually numbered 6.5" figurine of Beck complete with 14 points of articulation and three interchangeable faceplates". It'll also come with some special packaging, featuring creator Inafune's signature.
Phew, there's a lot to take in here, but while you catch your breath, why not check out the brand new trailer embedded below? It's a lot better than the last one – but we can't shake the feeling that this still looks like a low-budget Mega Man, to be honest. Still, it seems like Deep Silver's going the whole hog with this – after all, it's close to rivalling an Assassin's Creed title in terms of additional purchase incentives here.
[source blog.us.playstation.com, via blog.eu.playstation.com]