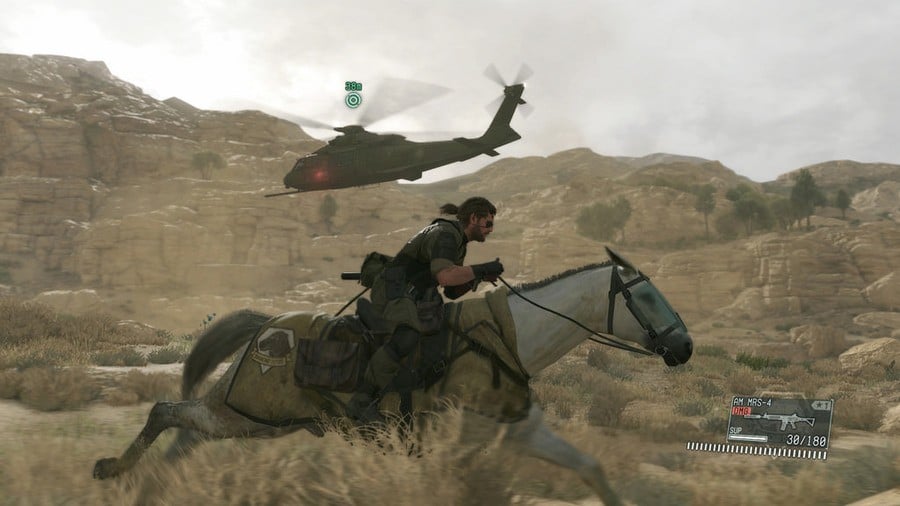 When we stop to think about it, it's been a while since we had any new media for Metal Gear Solid V: The Phantom Pain. Fortunately, a bunch of screenshots have sneaked out of hiding, probably in the hope of getting us hyped for the game's inevitable E3 2015 showing.
The embedded pictures show Big Boss doing what he does best - just about everything. From horse riding to, er, mech riding, the Boss can do it all. What's more, the title's dusty open world is looking pretty great, with each screen boasting quite a bit of detail.
How do you think it looks? What do you hope to see at E3 next week? Don your eyepatch in the comments section below.
[source blog.eu.playstation.com]