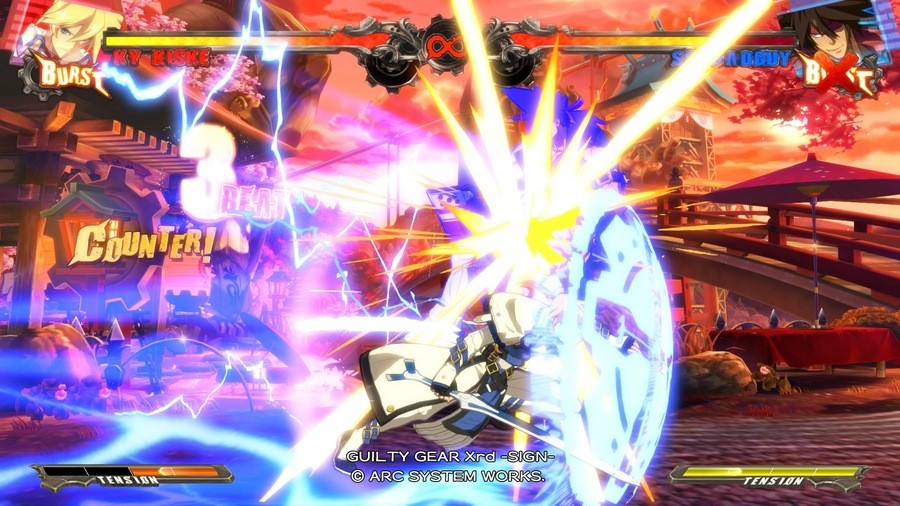 We live in an age where long game delays between regions are uncommon, but Guilty Gear Xrd Sign has managed to buck that trend. The game released in Japan and North America last year, but has taken an age to fight its way into Europe. Fortunately, it will finally throw a fireball to the PlayStation 4 and PlayStation 3 in the Old World next month, starting from 3rd June.
There is some bad news: the game will be available on the PlayStation Network only. This means that you're still going to have to import your copy from overseas if you want it on a Blu-ray disc, but if you're comfortable storing it on your hard drive – and let's be honest here: the ease of access makes digital a great fit for fighting games – then it's time to sharpen your quarter-circle skills.
For those out of the loop, this is the stunning Unreal Engine 3 brawler that has the appearance of a two-dimensional punch-up – but occasionally switches to show three-dimensional scenes. The title – developed by Arc System Works – is quite technical, but that merely means that there's plenty to master. Are you eager to get your hands on this pretty punch-'em-up at last? Fight among yourselves in the comments section below.
[source blog.eu.playstation.com]