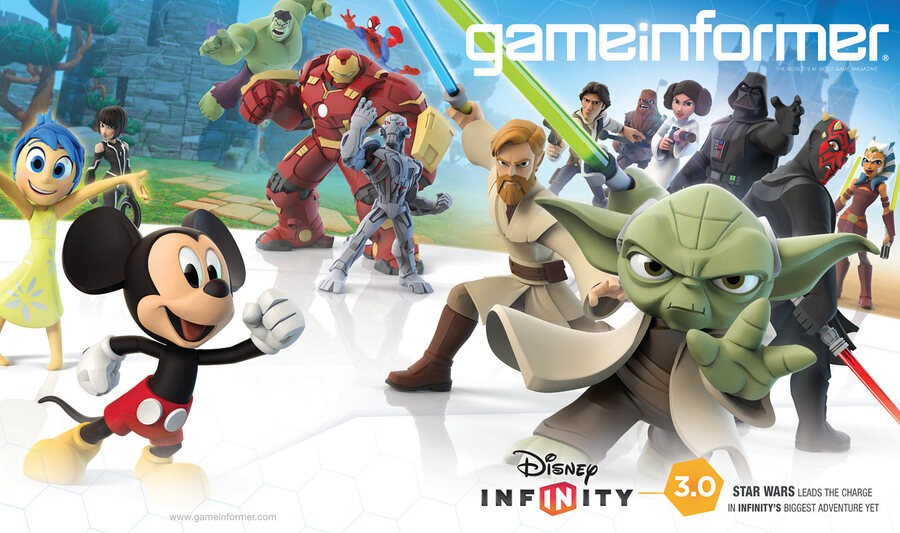 If you're already tempted by LEGO Dimensions, then this is going to be an expensive Christmas for you: Disney Infinity 3.0 has just been announced, and unsurprisingly, it's shoving in more Star Wars than you can stomach. Once again, creator Avalanche Software's leading production – but it's getting external help from specialists such as Ninja Theory, United Front Games, and Sumo Digital.
The former's working on the pack-in playset, which will follow Anakin and Ahsoka as they work through a story set shortly after the events of Episode II. Meanwhile, the team behind Disney Infinity's popular Pirates of the Caribbean content is constructing a second playset, which will cover various classic moments from the original movie trilogy.
But that's not all: United Front Games is busy beavering away on more Marvel content, while the aforementioned Sonic & All-Stars Racing Transformed maker is working on a new kart racing minigame for the Toy Box area. All of these studios are also collaborating to improve individual elements of the game; Ninja Theory, for example, is overhauling the combat.
If that's not enough, there will be sets based upon Inside Out, as well as various figures – including Mickey and Minnie Mouse – deployed throughout the product's full lifespan. It sounds crazy ambitious, but then, we suspect that Disney's going to make a lot of money from all of the extra toys and gubbins. We're just curious whether the market can cope with this many toys-to-life titles.
[source gameinformer.com]