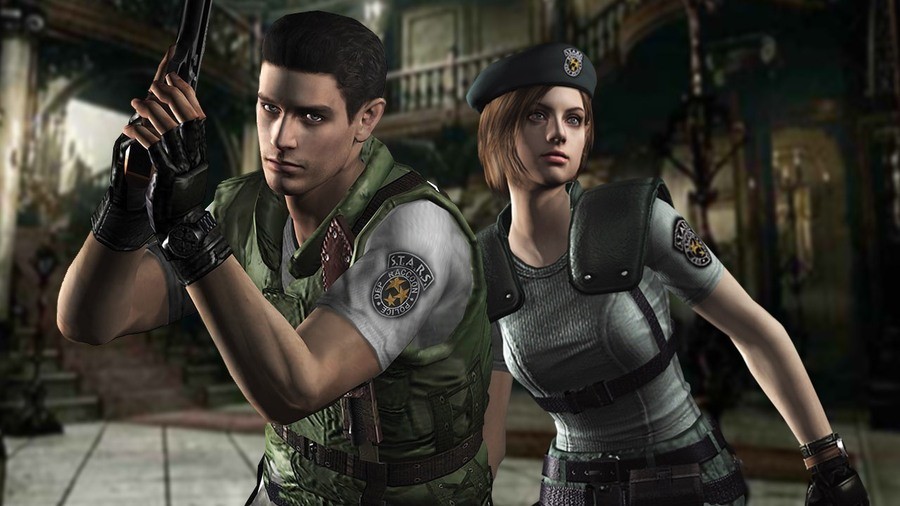 It turns out that classic survival horror is still popular: Resident Evil HD, the PlayStation 4 and PlayStation 3 remaster of Capcom's legendary GameCube remake, has sold more than one million copies worldwide. When you consider that the first version of the game is now nearly 20 years old, it's impressive that this title continues to enjoy such massive commercial success. Then again, it is still utterly brilliant.
"[The game's success] is in part because the dev team made a great product, but also because of the excellent word of mouth and general praise that fans shared about the title," a spokesperson wrote on Capcom's official blog. "We want to thank everyone for rediscovering this modern classic – or thank you for trying it for the first time."
To celebrate, Resident Evil: Revelations 2 will be getting a handful of new costumes as part of an update that's rolling out now. These include fresh threads for Gina – the ridiculous Lady Hunk and Rachel – as well as Mutant Pedro and Lottie. Those of you that have played the game will be aware of the latter – yes, it's a teddy bear. This time, however, it's wielding a submachine gun and a sword. You'll shoot your eye out, etc.
[source capcom-unity.com, via capcom-unity.com]