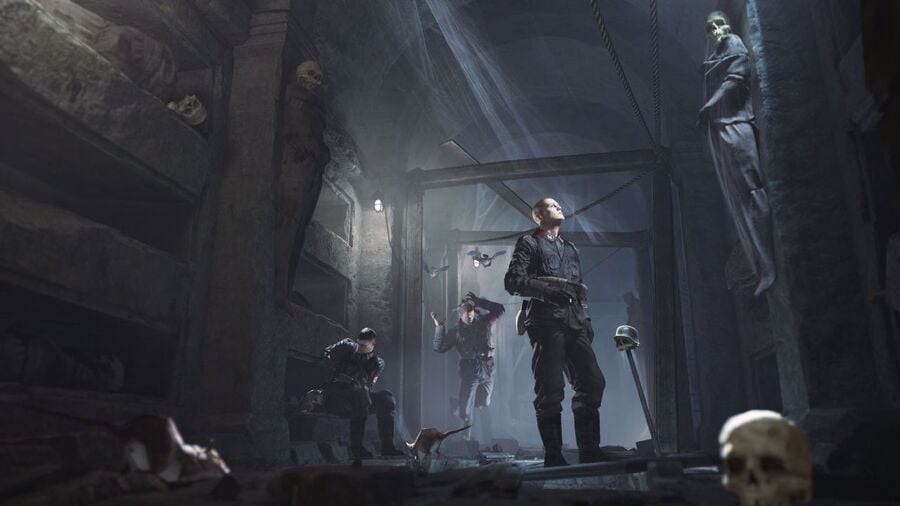 Enjoy shooting Nazis, do you? What about if they get back up afterwards thanks to some creepy undead magic? Well, chances are that you'll be putting plenty of fascist soldiers down for a second time in Wolfenstein: The Old Blood, as Bethesda's teasing the appearance of good old Nazi zombies in the standalone prequel.
In a rather unsettling post on Vine, the publisher's keen to show off its undead artwork, rotting faces and all. The title's going to be released both digitally and at retail next month, although the physical edition has been delayed, at least in Europe.
Are you sick of shamblers, or do you never tire of gunning down the dead? Make a quip about mowing the rotters down in the comments section below.
[source vg247.com]