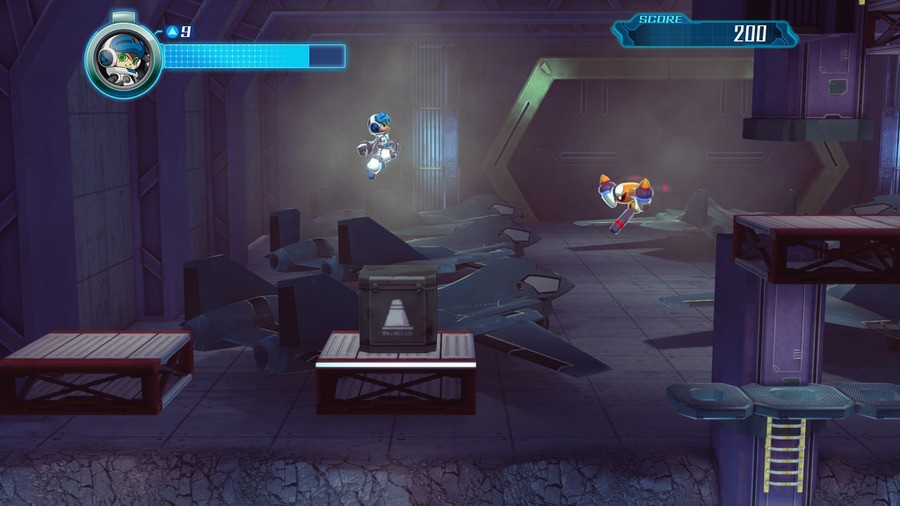 Well, looks like Keiji Inafune and his team are partnering with publisher Deep Silver in order to help market and distribute upcoming crowd funded sidescroller, Mighty No. 9. The Mega Man-like title will launch on PlayStation 4 and PlayStation 3 on the 18th September in Europe, and the 15th September in North America, so while we've finally been given a concrete release date, we're still in for a relatively lengthy wait. Meanwhile, the Vita version of the game will apparently be releasing shortly after.
What's more, the title will feature a Japanese voice option, and those who purchase the physical, retail edition of the game will nab the first slice of DLC for free. However, with the amount of time that the developer has before launch, we're hoping that it at least spruces the release's visuals up a bit, because right now, it's certainly looking rough around the edges - as evidenced by the screenshot that we've slapped into this very article.
Are you hyped for Mighty No. 9, or have you stood firmly against its controversial crowd funding schedule? Pray for Mega Man in the comments section below.
Update: Mighty No. 9 will cost £24.99 at retail, while the digital version will go for £14.99. It's also worth pointing out that only the PlayStation 4 edition of the game will receive a physical version.
[source blog.eu.playstation.com]