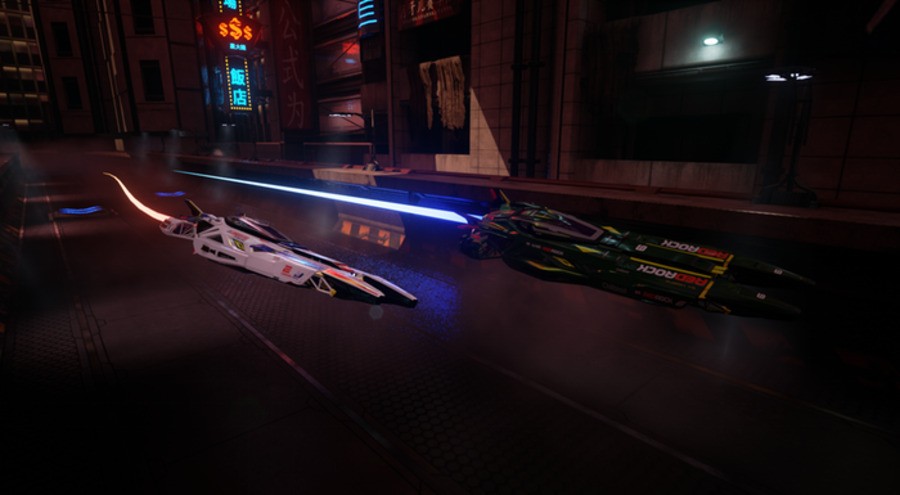 Studio Liverpool may have been sadly shuttered, but its legacy lives on in Formula Fusion. Developed by R8 Games – a startup unsurprisingly comprised of ex-Sony staffers – the release's promising everything that a fan of anti-gravity racers could ever want: a CoLD SToRAGE soundtrack, a universe based on graphics by The Designers Republic, and a silly story about the evolution of Formula One. There's no Captain Falcon, though.
The big downside is that the game's being funded on Kickstarter right now, and the PlayStation 4 is a £350,000 stretch goal. The campaign is a little weird actually: the studio's set a funding target of £35,000, but it concedes that much of its team will be working on low salaries or for free to get the game made on that amount of cash. It's basically saying: we're committed to this – no matter what.
Still, we're not sure that banking on stretch goals is the way to go – although, it's already up to almost £10,000 in less than a day, so its £150,000 PC release target does seem somewhat within reach. You can find out much more about the game over on its Kickstarter page through here. Are you planning to pledge to this? Nod your head to some futuristic sounding audio in the comments section below.
[source kickstarter.com]