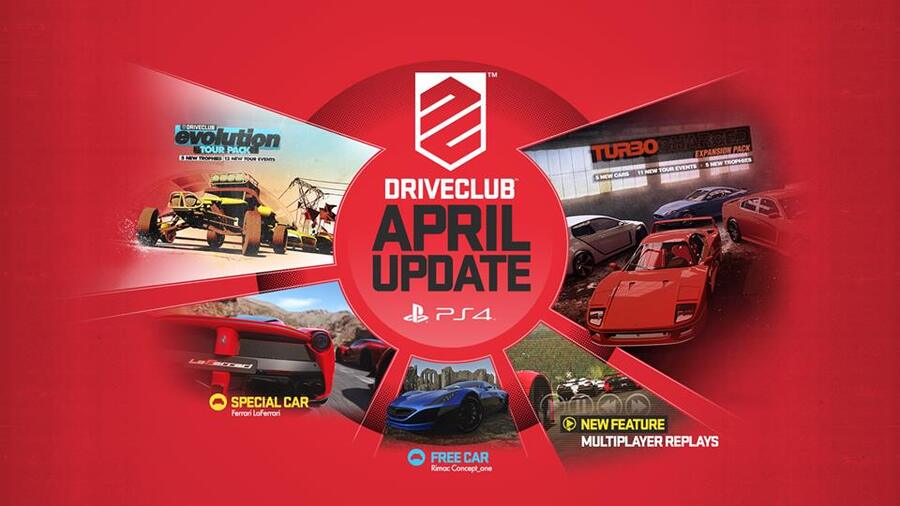 Evolution Studios may have been close to being shuttered, but that's not stopped the Runcorn-based developer from continuing to support DriveClub with a stupid amount of content. The racer's latest update – dubbed v1.14 for those keeping count – will add in a brand new event named the Startline Tour, which will be free for everyone to download from tomorrow.
"The Startline Tour is available for free and features 11 events and 45 objectives," the studio wrote on its Facebook page. "This Tour will mainly serve as a varied and well balanced introduction to DriveClub, and is based on some of the most popular and entertaining events from elsewhere in the game." We're guessing that it'll show off the weather, which didn't feature in the main tour.
The patch will also prepare the title for a batch of new downloadable content due out later in the month. Both the Turbocharged Tour Pack and Evolution Tour Pack will be available from the PlayStation Store imminently, and will be free for Season Pass holders. As always, you'll get new events, cars, and liveries for grabbing these, including the Dodge Charger SRT8.
Don't worry if you don't want to pay, as the Rimac Automobili Concept_One will be available as a free download in April, as will the Ferrari LaFerrari – but you'll need to complete the Ferrari accolade to earn that one. Other improvements will include multiplayer race replays, additional sound options, and various other minor settings and tweaks.
And, again, the developer's promising further support for the future: additional server upgrades, ranks, and much more are on the way. This is pretty unprecedented post-launch support from a firm that's going through some rough times, so maybe cut the company a little bit of slack, and don't mention that long overdue PlayStation Plus version in the comments, eh?
[source facebook.com]