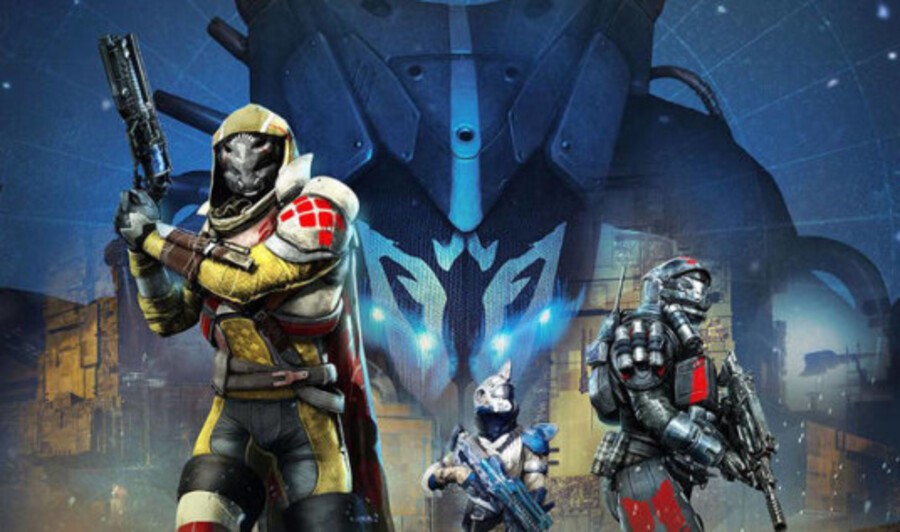 House of Wolves, Destiny's second piece of DLC, releases next month. It'll contain new story missions, Strikes, and gear, but fortunately, those who don't plan on purchasing the add-on will still benefit from a few thoughtful changes that Bungie's bringing to the table with its release.
Now, Destiny gets a lot of flack, particularly online, and while much of that criticism could be called unwarranted, some of it is constructive. In that sense, the developer's taken these comments on board, and is now in the process of altering the shooter for better - and we reckon that it's about bloody time.
For starters, you'll finally be able to exchange materials for other bits and pieces via the Speaker, who's found in the Tower. This means that you'll be able to grab some extra shards and other upgrade materials as long as you have the items needed to trade. In theory, this should make it much easier to acquire the stuff that you need without having to rely on random drops.
Secondly, you'll no longer have to find and hassle Xur to power up your exotic equipment. With the title's last DLC, The Dark Below, Bungie made it so that there was essentially a new tier of exotic gear, and to get to it, you'd have to trade in your existing weapon or armour piece, and then upgrade it all over again - which in all honesty, was a complete joke. Now, you'll simply be able to 'ascend' your equipment, taking it to that next level via the gear's upgrade tree. What's more, this new system will work on every exotic in the game, DLC or not.
Finally, even without House of Wolves, everyone will be able to visit the new social space in the Reef. The new hub offers new vendors, services, and bounties, among other things - hooray for free content.
What do you make of all this? Do you welcome these changes, or is it too little, too late? Enter orbit with us in the comments section below.