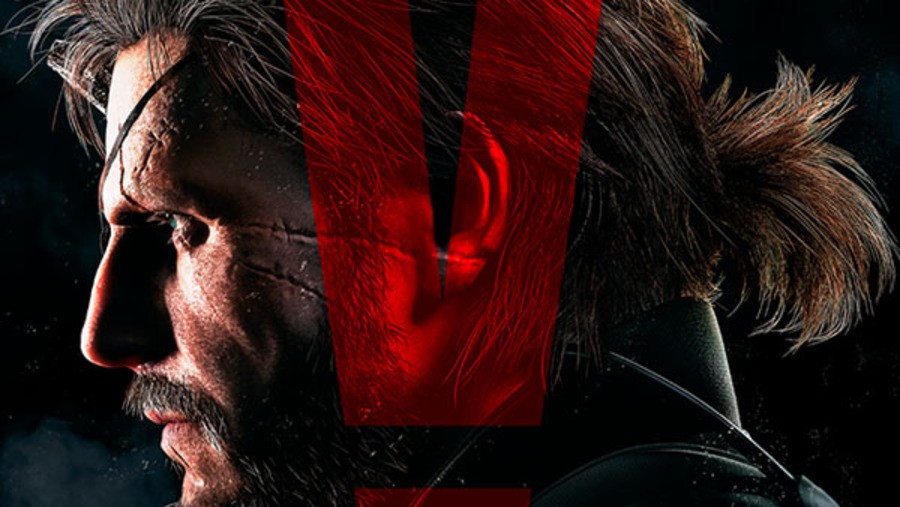 As rumoured yesterday, Metal Gear Solid V: The Phantom Pain will step out of its cardboard box on 1st September. Konami's countdown concluded moments ago, confirming the date for the hotly anticipated PlayStation 4 and PlayStation 3 sequel. According to series creator Hideo Kojima, this will be the last entry in the long-running saga – but we've heard that before, haven't we?
The game will retail for $59.99/£59.99 on the Japanese giant's next-gen format, and $49.99/£49.99 on its predecessor. Of course, while those UK prices seem steep, we're sure that you'll be able to find a better deal. There'll be a Day One Edition available, which will come with a physical map, and various bits and pieces of downloadable content.
Meanwhile, the title's Collector's Edition will set you back $99.99/£99.99, and will include a half-scale replica of Snake's bionic arm, a collectible steelbook, a behind-the-scenes documentary, and an absolute ton of in-game extras. We've included the final box art above, which is stylish to say the least, as well as the contents from all of the various versions direct from the press release below.
Will you be sneaking a copy of The Phantom Pain into your shopping cart, or will you be giving Snake and co the slip? Keep us waiting in the comments section below.
Day One Edition Content
Map (Physical Version Only)
DLC items:
Adam-ska Special Handgun
Personal Ballistic Shield (Silver)
Cardboard Box (Wetland)
Fatigues (Blue Urban Snake Costume)
METAL GEAR ONLINE XP BOOST
Collector's Edition Content
Half Scale Replica of Snake's Bionic Arm
Collectible SteelBook
Behind the Scenes Documentary & Trailers Blu-ray Disc
Map
Exclusive Packaging
DLC Items:
Windurger S333 Combat Special Revolver
Adam-ska Special Handgun
Maschinen aktische Pistole 5 Weiss Special Handgun
Rasp Short-Barreled Shotgun Gold
Personal Ballistic Shield (Olive Drab)
Personal Ballistic Shield (Silver)
Personal Ballistic Shield (White)
Personal Ballistic Shield (Gold)
Cardboard Box (Rocky Terrain)
Cardboard Box (All-Purpose Dryland)
Cardboard Box (Wetland)
Fatigues (Black Ocelot)
Fatigues (Gray Urban)
Fatigues (Blue Urban)
Fatigues (All-Purpose Dryland)
'VENOM SNAKE' Emblem
MGO BOOST
METAL GEAR ONLINE XP BOOST
MGO Items
Metal Gear Rex Helmet
AM MRS-4 GOLD Assault Rifle
WU S. PISTOL GOLD