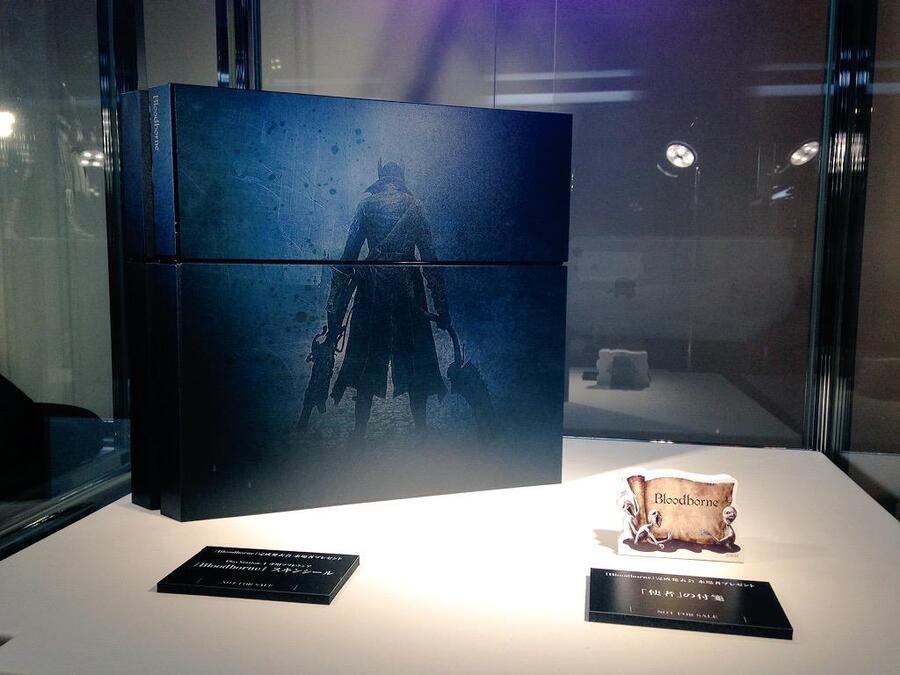 There are so many personalised PlayStation 4s available in Japan that it's hard to keep count, but this Bloodborne console is a real museum piece. Sony was flaunting the one-of-a-kind system in Japan earlier today, where it held a special event for From Software's forthcoming foray. The game's now gone gold, by the way.
Unfortunately, the system will not be available in the shops, so you'll have to make do with this photograph. The platform holder has announced a couple of limited edition Bloodborne bundles in Japan, but they ship with the standard custom hard drive cover, and, as we pointed out at the time, look "disastrously dull". Missed opportunity.
Update: While it looks gorgeous, it turns out that this isn't a special edition system at all – it's actually a skin that's been applied to a standard Jet Black PS4. The sticker set was given away during the Japanese giant's overseas event, so you'll need to hound someone who attended in order to get your hands on one.
[source twitter.com]