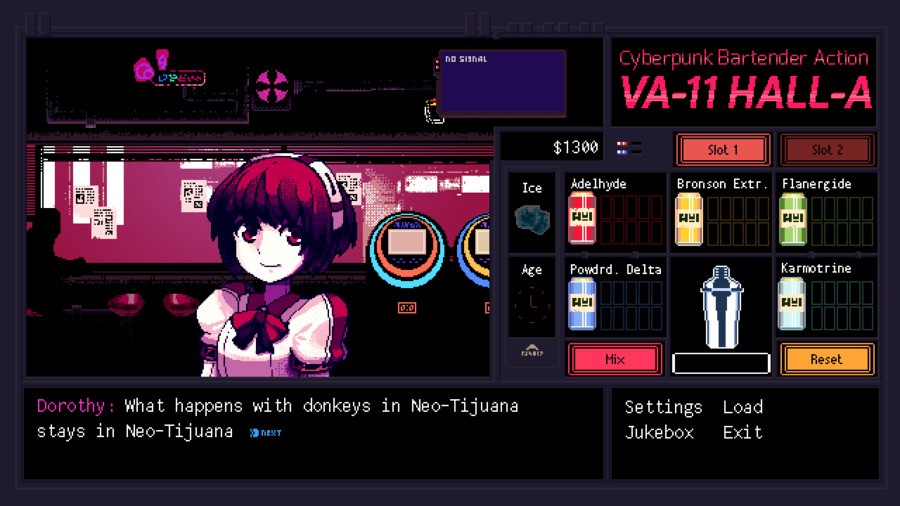 Gaining cult success around the more niche areas of the Internet, VA-11 HALL-A, a cyberpunk bartending simulator, has managed to stir up quite a fuss. Originally created as part of a cyberpunk game jam, it proved so popular that the developer's making it into a full blown game. Prepping up to its final release, a new trailer was shown off at GDC this week, revealing a Vita version ported by Wolfgames.
Set in a world where humans are infected with nanomachines set to repress them, you explore the lives of the customers who frequent the establishment. We all know that the best stories are those heard in a pub, so we hope that this title will be no exception. While no release date is set just yet, developer Sukeban Games is being very open and vocal about the project on its blog, stating that a release will most likely follow the PC counterpart. If you want to see the game in action, check out the trailer embedded below.
Do you prefer your simulators shaken and not stirred? Pull up a stool in the comments section below.
[source blog.waifubartending.com]