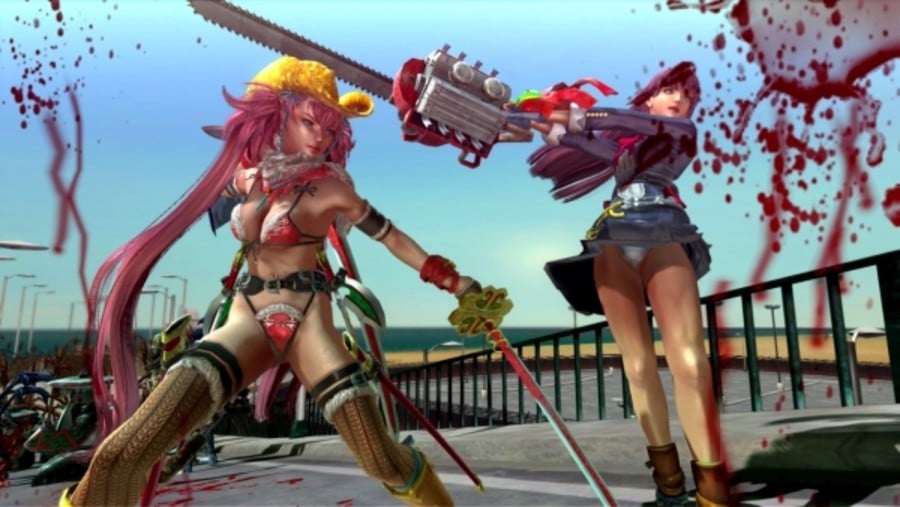 Described by its publisher as a "sexy zombie slayer", Onechanbara Z2: Chaos is heading West courtesy of XSEED Games.
Essentially a hack-and-slasher that's not afraid of some, er, raunchy content, you play as various members of the "bikini zombie squad" and take the fight to the undead hordes. Typically, you can upgrade your weapons and abilities as you progress, all while unlocking new - and likely revealing - costumes.
The localised release will feature full English voice acting along with an original Japanese dialogue option. It'll be available both digitally and physically in North America, and it'll even have a limited edition, which includes a soundtrack CD, an art book, and a download code for the 'Strawberries and Banana' outfit. We can only imagine what that looks like. In Europe, meanwhile, the ever-reliable NIS America will be on publishing duty, but there's currently no word on whether we'll get the same treatment as our American friends.
What do you make of this undead killing escapade? Is it your sort of thing, or are you a bit hesitant? Cut us up in the comments section below.
[source gematsu.com]