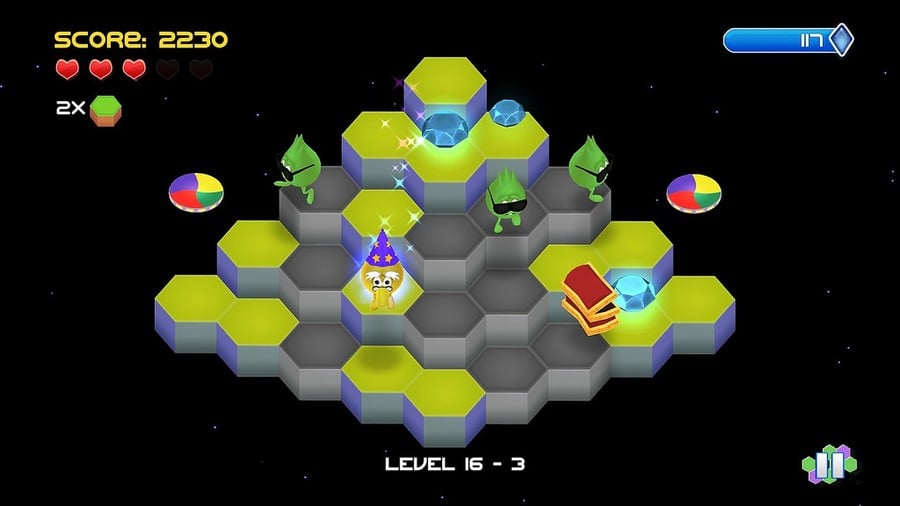 No system is complete without a copy of Q*Bert, and while the PlayStation 3 already has its own version, the Sony Pictures owned outfit LOOT Entertainment is bringing an updated edition to all three of the Japanese giant's current consoles: Q*Bert Rebooted. Due out on 17th February in North America and 18th February in Europe, the PS4, PS3, and Vita outing will include the original arcade game, as well as a refreshed version using hexagons instead of cubes.
"That may not sound like a game-changer, but it is; suddenly, you get some really interesting level designs, especially later in the game," explained product manager James Sorenson on the PlayStation Blog. "In addition, there are new features, such as time and score challenges, new enemies with their own unique behaviours, new playable characters, power-ups, traps, and gem-collecting."
There's no word on a price just yet, but Sorenson hinted that it'll be low – and added that there'll likely be a discount for PlayStation Plus subscribers. To be honest, we're a little bit disappointed with the presentation in the remastered version, but we suppose that it's in-keeping with the simplistic shapes of the original. The bigger question is: why on Earth does Sony Pictures own the Q*Bert IP, and why hasn't LOOT Entertainment been brought under the SCE banner yet?
Sony is such a weird company...
[source blog.us.playstation.com]