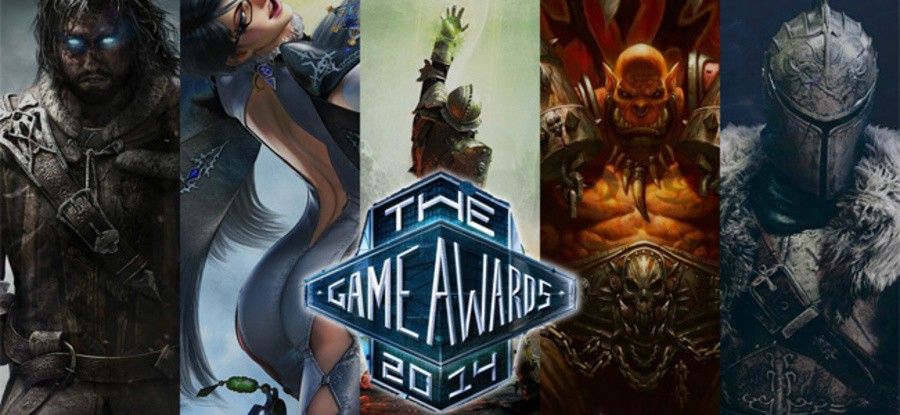 It's so easy to be cynical in this industry: one misstep and we pile on a given publisher or platform holder with a perverse form of glee. Geoff Keighley, the Canadian journalist who both bank rolled and organised last night's The Game Awards, will have already been aware of this going into his big show – after all, the well intentioned industry veteran has been on the receiving end of some quite forceful tirades in the past. In the cold, hard light of a new day, though, was the media mogul's latest ceremony a success – or should he sunset the idea of these annual shindigs?
In the past, the ex-GameTrailers TV host's events have tried to be all things to all people; with suits at Spike TV demanding celebrity cameos and gamers asking for something a little more respectful, the producer has been torn between two impossible crowds. With his own finances upfront, though, last night's show seemed much more in line with the writer's vision; the household names were people like Neil Druckmann and Sean Murray, and not Mike Tyson and the cast of Jersey Shore. This gave the whole event the feel that it was very much intended for the gamers.
Even the stars that did crop up – like Kiefer Sutherland and Conan O'Brien – seemed like they wanted to be there, and some comical off-the-cuff riffing from the ever hilarious Tim Schafer poked fun at the way that things used to be. Some of the attempts at comedy admittedly fell flat – the Orchestra Hero interlude being among the most noticeable of those – but they were very much the exception to the rule; it was a stark contrast to the time when grown men tea bagging each other in front of a live audience was considered acceptable entertainment.
The Sierra segment was excellent, and was a true celebration of gaming – but it wasn't a AAA trailer
One problem remains consistent, however: the show's still not entirely sure what it wants to be. Wheeling out Justine 'iJustine' Ezarik and Stephen 'Boogie2988' Williams to celebrate this year's 'Best Trending Gamer' was fine – and John 'TotalBiscuit' Bain's acceptance speech was touching in all kinds of ways – but it seemed strange to dedicate so much screen time to this when Nintendo was hurriedly handed 'Developer of the Year' – a much more important award, one would imagine – in a back stage booth.
The overarching issue is that Keighley doesn't seem clear about whether he's putting on an E3-esque press conference or an Oscars-style awards ceremony. Seeing the team behind Shovel Knight on the verge of tears at the thought of their humble Nintendo 3DS and Wii U release being voted 'Best Indie Game' was a glorious moment, but with the world premieres occupying much of the pre-event build up, was likely a point at which most people switched off. The same could be said for the excellent Sierra segment, which was a true celebration of gaming – but wasn't a AAA trailer.
To be fair to the Canadian, he never really went on a hype-inducing crusade this time around – he merely mentioned that there would be some fresh trailers to tie the show together. However, with so many awards being doled out backstage, and the game clips themselves rarely lasting more than 90 seconds or so, the event seemed to drag at three hours, with a few too many unnecessary musical interludes – Battlefield Hardline's theme song, anyone? – and filler segments. A much tighter 90 minute event may have worked better for what the journalist was trying to do.
However, it would be unfair to focus only on the negatives, as no one could deny that this was a gigantic step forward from the often awful VGAs. Tonally, the event was much, much more appealing – with big executives like Shawn Layden and Reggie Fils-Aime lending an air of class to proceedings. As such, there's a strong basis in place here, and with a bit of refinement, it could easily evolve into the annual celebration that the industry deserves – Keighley just needs to decide whether he's running an awards ceremony or a press conference, and then focus on that.
---
What did you think of this year's The Game Awards? What was your favourite aspect of the show, and what do you think let it down? Let us know in the comments section below.
How would you rate The Game Awards this year? (31 votes)
Please login to vote in this poll.