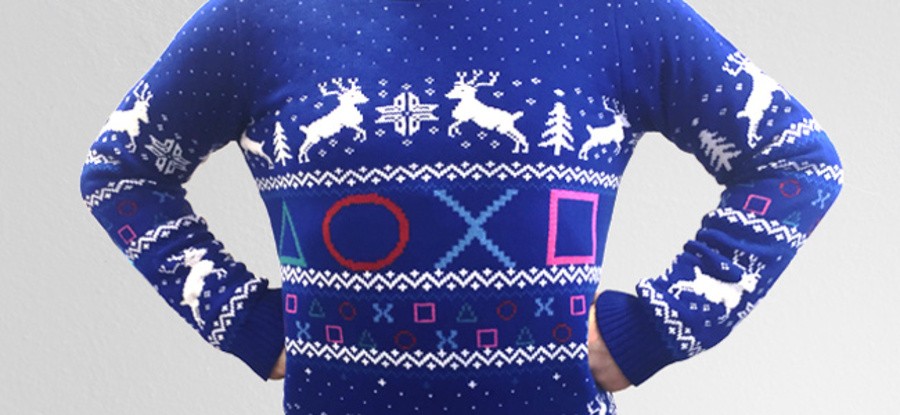 We were going to produce a bog-standard buyer's guide this Christmas, but we figured that we'd be re-treading old ground. After all, you can peruse what we think is hot on PlayStation courtesy of our nifty games page, and chances are you already have an idea what software you'd like Santa to lug down your chimney anyway. Instead, we figured that we'd change our approach, and walk you through some of the stranger Sony gift ideas vying for your hard earned cash this holiday. With the Japanese giant recognising that there's real money to be made from licensed merchandise, here are some goods that we'd be surprised/horrified to find in our stocking on the 25th December.
He may not be PlayStation's cutest character – that crown's reserved for Sackboy, of course – but this surprisingly authentic EyePet Plushy should keep you company while you try to pinpoint exactly what went wrong with your life this Christmas. The best part about this pressie is that, unlike real animals, you don't have to deal with its rear end.
Who knew that there were so many Gran Turismo Scalextric cars out in the wild? When we happened upon this Le Mans Audi R8, we thought that we'd struck gold – but apparently there are dozens of toy vehicles with PlayStation 2 liveries on toy shop shelves. We particularly like this 2005 Team Oreca model, however – mainly because it has a big DualShock 2 on the bonnet.
If you find it hard to believe at the best of times, then this PaRappa the Rapper Hat will ensure that you're always at your best. Both practical in the cold winter weeks and stylish in the summer, we can't think of a better Christmas gift than a beanie inspired by the one once worn by a rapping dog. Kick! Punch! It's all in the mind!
There simply aren't enough pockets in the world to hold all of the gizmos that we're expected to heave around on a daily basis, but thankfully, at some point in history, man invented the shoulder bag. This sleek PlayStation-themed carrier certainly isn't reinventing the wheel when it comes to rucksacks, but it should make your system allegiance clear at gaming gatherings.
If you thought that Xmas jumpers were only the domain of embarrassing uncles, then you were right, but even we're considering making an exception for this bright blue beauty. The PlayStation Christmas Jumper is brash, naff, and almost certainly a bit itchy – but hey, it'll keep you warm when your boiler's on the blink.
You can't beat a hot beverage to get you going on a cold winter's day, but unfortunately, fine furniture isn't quite as keen on mugs of fiery liquid as you may be. That's why you need a set of coasters to protect your nearest table's lovely lacquer finish – and these deflectors, inspired by original PSone game cases, should do the job in style.
There are plenty of ways to fluff a job interview, but wearing PlayStation Cufflinks may be one of them. Nothing says "I'm a mature and dependable individual" quite like needlessly flaunting your passion for video games in front of your future employer. Well, unless you're going for a job at Sony, of course – in that case, these may come in useful.
For the person that truly owns everything, general retail tat won't do. This uber-rare PlayStation Desk Clock is a real piece of memorabilia, then, as it's typically reserved as a memento for employees within SCE. Alright, it looks like the kind of junk that you'd find at your next door neighbour's garage sale – but with this timepiece, it's always game o'clock.
You know that you're getting old when your primary present on Christmas Day is a packet of novelty socks, but these winter warmers are not your normal knitwear. Shipping in sets of three, these PlayStation Socks will keep your plates of meat well concealed, while simultaneously parading your penchant for pretty colours and DualShock symbols.
Ah, the wallet – a personal sanctuary packed with riches, plastic, and photos of loved ones. Or a few old Woolworths receipts if you're anything like us. The best thing about the PlayStation Wallet is that you never need worry about your financial status again; one mere look at that wraparound hardware design, and you'll instantly forget that there's not a penny to be found inside.
---
Which of these Christmas gifts have tempted you to loosen your purse strings? Have you got any present proposals that have these peculiar items beat? Write a letter to Lap Land in the comments section below.
Which of these Christmas pressies would you be most pleased with? (75 votes)
EyePet Plushy

1

%
Gran Turismo Scalextric

0%

PaRappa the Rapper Hat

4

%
PlayStation Bag

8

%
PlayStation Christmas Jumper

16

%
PlayStation Coasters

25

%
PlayStation Cufflinks

5

%
PlayStation Desk Clock

16

%
PlayStation Socks

12

%
PlayStation Wallet

12

%
Please login to vote in this poll.