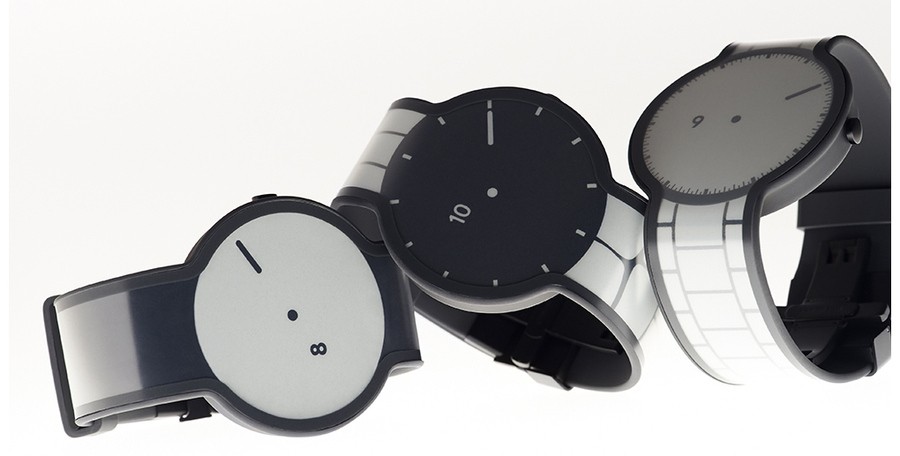 Under the leadership of former PlayStation president Kaz Hirai, Sony is secretly exploring new methods that it hopes will propel it back to profitability in the future. One such subsidiary that it's created on the quiet is Fashion Entertainments, a small startup consisting of five younger engineers, which has been tasked with redefining e-paper as a potential textile.
Its first major breakthrough is the FES Watch, which has already raised ¥3.5 million ($29,500) on Japanese crowd funding websites. The opposite of a smart watch, this wearable device is sleek and simplistic, offering a variety of designs which can change depending on your wrist position. While it can't run apps like the newest line of timepieces, its battery will apparently last for 60 days.
The manufacturer's said that it didn't previously attach its name to the product so that it could better understand the real value of the initiative, which appears to be quite high. Those that backed the product will apparently receive their watches in May next year, but there's no word on whether this concept will score a full-scale commercial release.
Fashion Entertainments is still working on several other e-paper products, however, including a bow tie that changes pattern with the push of a button. We're not convinced that that one will be especially successful, but we do like the minimalistic look of the watch. Would you buy one of these wearable accessories? Tell us the time in the comments section below.
[source blogs.wsj.com, via bbc.co.uk, theverge.com]