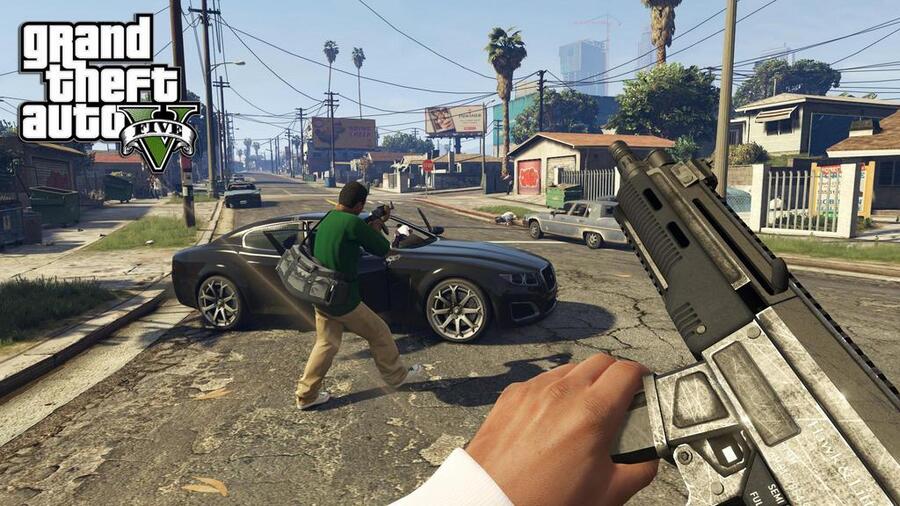 You'll soon be able to see Los Santos through the bleary eyes of Trevor, Michael, or Franklin, as Grand Theft Auto V's rumoured first-person mode is very much a reality. The addition has been a source of speculation for some time, but with publisher Rockstar Games remaining frustratingly quiet about the PlayStation 4 re-release, it's taken until now to be officially acknowledged.
This is not any old addition, though. Rather than simply plonk a camera on the head of your character and call it a day, the company has invested hours into ensuring that the entire game is fully playable from the new perspective. Dozens of animations have been added to the existing experience, with tons of personalisation options included so that you can play the way that you prefer.
For example, if you want to drive in third-person but explore in first-person, you'll be able to toggle a few settings to make that the case. There'll also be a wealth of aiming options, from assisted all the way through to free-aim. We're secretly hoping that this addition will improve the responsiveness of the controls, as we thought that the vanilla release was a bit clunky in third-person.
Are you eager to experience this title all over again from a brand new viewpoint? Gun us down in the comments section below.
[source computerandvideogames.com]