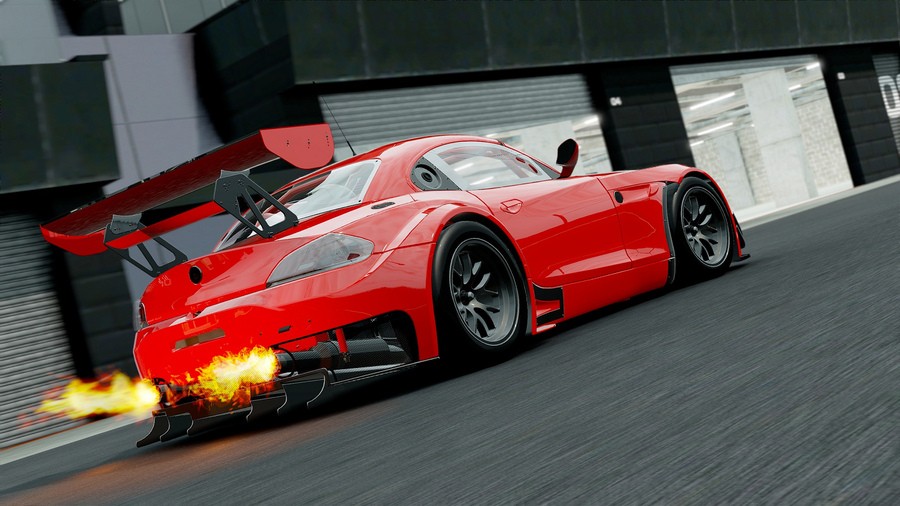 Slightly Mad Studios appears to have put the brakes on simulation racer Project CARS, which had been set to race onto the PlayStation 4 next month. According to NowGamer, the news was shared with backers on the crowd funded release's private message board, with an official press release supposedly set to follow later today.
In a screen grab of the purported post, development director Andy Garton pointed to the high levels of competition that the racer will face in November, which he said would have a "very significant impact on our initial sales". The studio's now supposedly targeting a March 2015 release date, which will not only allow it to maximise sales, but also apply a final layer of polish to the product.
"We appreciate that there may be some disappointment," he continued, "but hope that most will see this as an overall positive for the product." Bandai Namco – the publisher responsible for distributing the game – has yet to comment on the delay, but it seems almost inevitable at this point. And honestly, looking at November's lineup, it's probably for the best.
Update: As expected, Bandai Namco has now confirmed this delay. "Our goal has always been to deliver a landmark title that encompasses the wishes and desires of racing fans from all around the world; something with features and content powered by the community that provide a truly unforgettable and pioneering experience," Slightly Mad Studios' gaffer Ian Bell explained.
He added: "Whilst a tough decision to make, the change in release date allows the game the greatest chance of success and visibility, and the opportunity to polish the game even further to the high standards that both ourselves and our community demand and expect. We're eager for you all to see what we've been working on in just a few months."
The title will now deploy on 20th March in Europe, with the North American version likely to drop a few days earlier.
[source nowgamer.com]