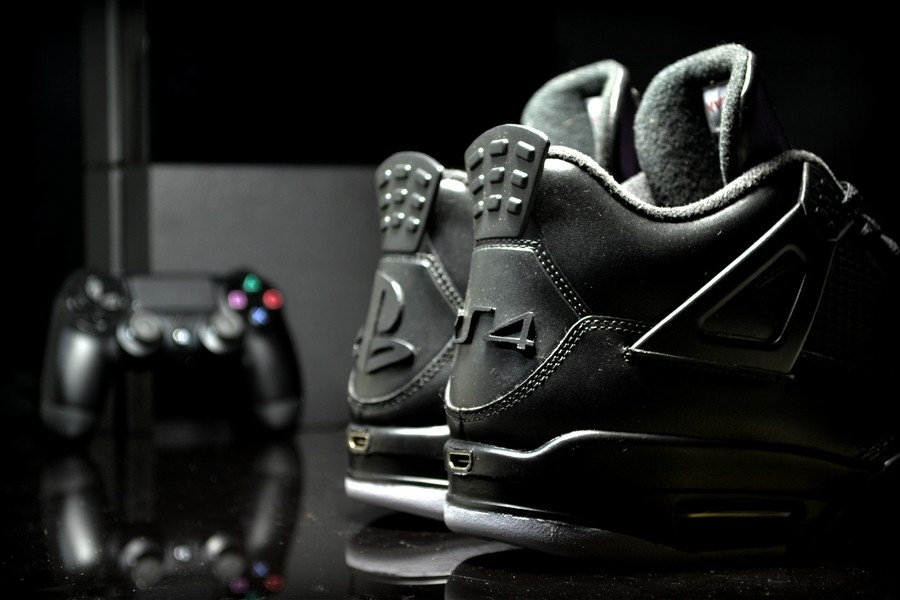 Confession: this editor purchased a pair of Air Jordans a few years ago. As has become a parody for some parts of popular culture, they never get worn – primarily because they cost an arm and a leg. Fortunately, they weren't as expensive as these custom PlayStation 4 sneakers, which will set you back around $950 should you decide to buy them.
They're actually the handiwork of John Barry, a trainer tailor who loves PlayStation products so much that he couldn't resist making these snazzy shoes. In addition to PS4 branding on the rear and a Playroom label on the tongue, they also include an HDMI port in the treads, because... Well, why on Earth not?
Barry only intends to make ten of these, so you're going to have to be quick if you want to own a pair. We wouldn't recommend buying them if you actually intend to wear them, though – there's something about expensive sneakers that makes this author want to admire them like a piece of art, rather than a functional piece of footwear.
[source dualshockers.com]