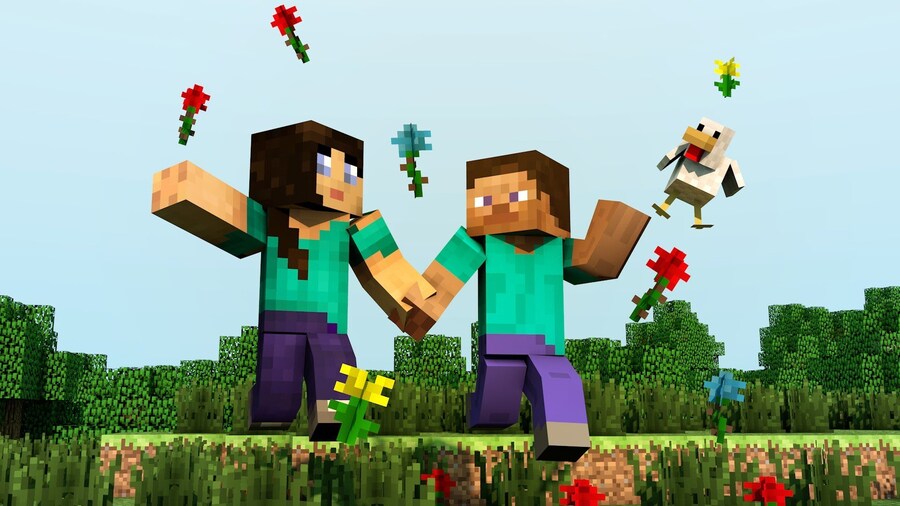 The console war may be painted as a fierce battleground on the web, but in reality, that's not the case at all. We already know that Xbox chief Phil Spencer has a good relationship with many of PlayStation's more popular executives – and that mutual respect runs both ways. In fact, Sony Worldwide Studios president Shuhei Yoshida was one of the biggest proponents of the suit when he was promoted – and also one of the first to congratulate him on the Minecraft acquisition.
"I met Phil Spencer from Microsoft the other day at a party, and I said, 'Congratulations!'" he revealed as part of an interview with a Japanese publication. However, there may have been an ulterior motive at play: "If they had said that they were going to end the PlayStation version with the purchase, that would have been terrible for us, but they didn't say that at all." We wouldn't get too comfortable just yet, Shuhei.
Either way, it's clear that the pair have a good relationship, furthered by the fact that Yoshida actually understands what Spencer says. "I understand Phil," he laughed. "The previous Microsoft people were very business-like, and I didn't understand what they were saying much, and there were many people that I got a strange feeling from – but I can understand what Phil Spencer says." As the folks on NeoGAF noted, this is how fan fiction starts.
[source game.watch.impress.co.jp, via neogaf.com]