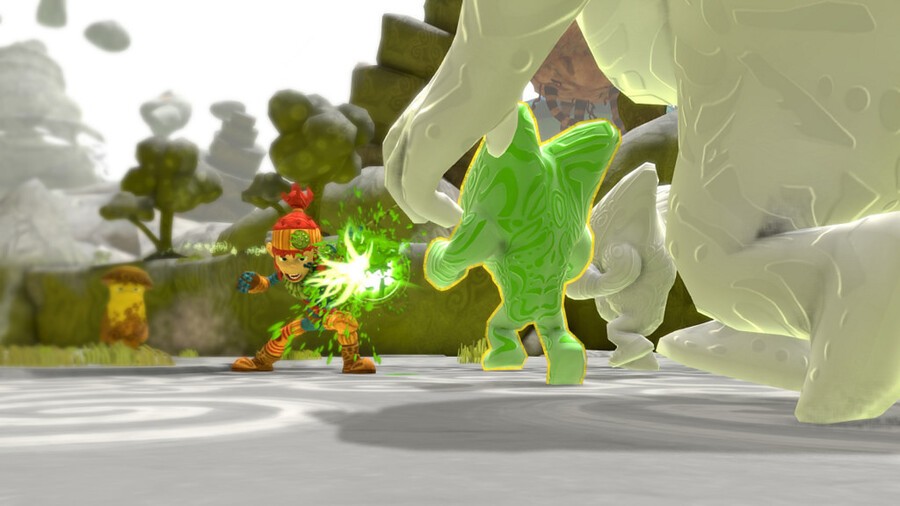 It's true that the PlayStation 4 may not have an especially enormous software lineup right now, but it does have a varied one. However, it's lacking role-playing games and platformers – but Loot Entertainment is hoping to plug the latter gap with The Last Tinker: City of Colors. Announced earlier this week on the PlayStation Blog, the old-school adventure made by German developer Mimimi Productions looks like it's just jumped straight out of the PSone era. So, what's it all about?
You play as Koru, a Jak-esque inhabitant of Tinkerworld which has recently been split into warring districts due to the differences between the three. We suspect that there's going to be a bit of a real-world metaphor at the heart of this affair, but it'll likely be hidden behind the vibrant environments and parkour. As you progress through the game, you'll learn new combat techniques based on different colours, which sounds like a neat way of keeping the action interesting.
The most amazing thing is that it's due out, er, soon. You'll be able to play through the whole thing from 18th August in North America and 19th August in Europe, which is great news if you've been itching for an old-school adventure to hold you over until the holiday rush. Check out the trailer, and let us know if you'll be leaping into this in the comments section below.
[source blog.eu.playstation.com]