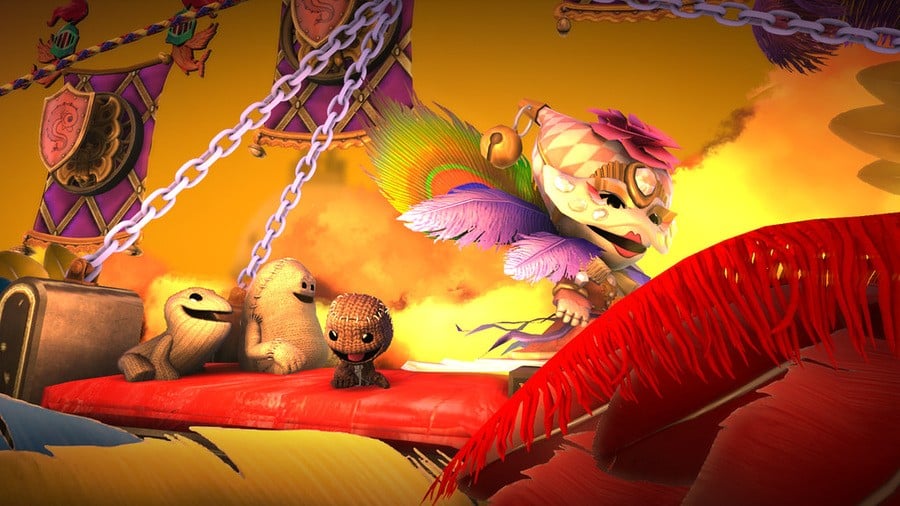 Sackboy may have had his nose pushed out a little bit this week due to the announcement of dozens of other PlayStation 4 games, but he's been waiting patiently for us to provide a little update on, er, LittleBigPlanet 3. So, here we are: it's looking like a real step forward for the series, partly due to the addition of tons of new creation features.
While the fresh toolbox offering has us scratching our heads a teensy bit, we're confident that it'll have veteran creator curators practically salivating as we type. Some of the highlights include Blaster Handles, which will allow you to create custom firearms for your burlap buddy to wield, and the Dynamic Thermometer, enabling you to build bigger levels than ever before.
There's also the small matter of Adventure Maps, which will allow you to link multiple levels and turn them into gigantic adventures, as well as the Sack Pocket, which essentially enables you to reward players for completing quests, and then ensure that those gifts remain persistent throughout your entire homemade campaign. Nifty, huh?
The coolest addition as far as we're concerned, though, is the implementation of the share button. You'll now be able to record and cut your own trailers for your creations, which you'll then be able to use to entice people to play. Heck, when you're up against literally millions of levels, you're going to want to make your own standout, huh?
[source blog.eu.playstation.com]