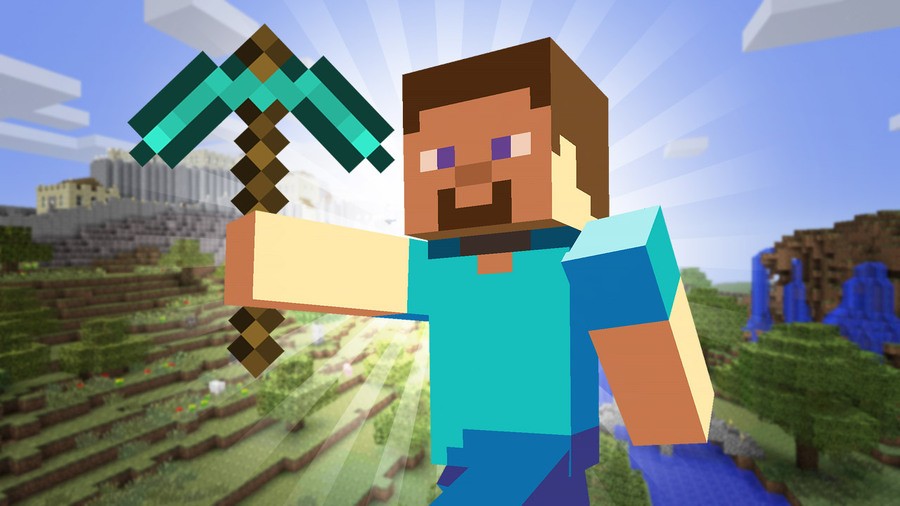 There are more than a few familiar faces in this brand new trailer for Minecraft: PlayStation 4 Edition. The next-gen blockbuster – which is due out in August – shows Kratos, Ellie, Ratchet, and the Journeyer from, er, Journey buccaneering in Mojang's blocky world, and uncovering a number of PlayStation themed artifacts along the way.
As revealed earlier in the year, the re-release will be fully compatible with your PlayStation 3 saves, meaning that you'll be able to bring your progress forward to Sony's super machine. Moreover, if you happen to own the digital version of the last-gen release, you'll be able to upgrade for a discounted fee. The developer's trying to extend this offer to disc purchases, too, but it points out that this is proving trickier to do.
And why exactly would you want to step up to the PS4 release? Well, it will feature worlds that are 36 times bigger, and will also boast improved support for the DualShock 4 – including touchpad compatibility and more. Moreover, the studio promises that there'll be a treasure trove of Trophies to unlock, and Sony specific DLC on the way.
Are you planning to pick up the next-gen version of this indie smash? Build an extravagant shelter in the comments section below.
[source blog.eu.playstation.com]