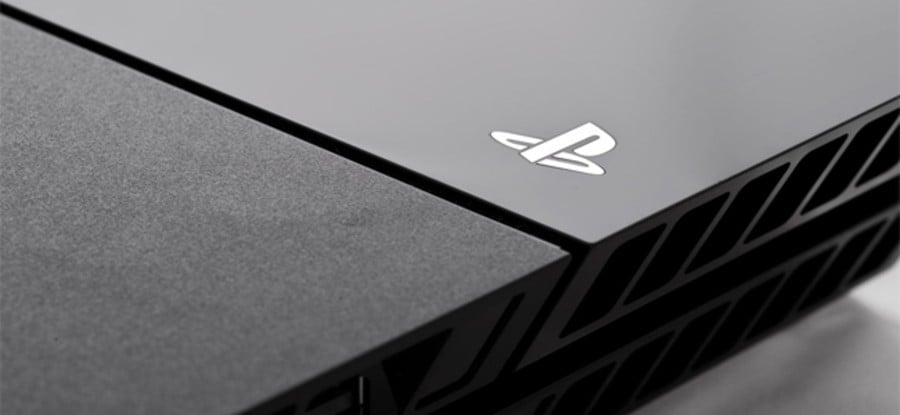 Sony cemented its complete and utter domination of the indie space a long time ago, and that's allowed it to approach the sector with a kind of affable swagger over the past few months. That arrogance was on display overnight, as it casually confirmed twelve new titles for the PlayStation 4 without any real hype or hyperbole. Announced as part of an internal showcase anchored by third-party chief Adam Boyes, the twilight reveals dropped in rapid succession on the PlayStation Blog. Alas, while we managed to overcome our bleary eyes in order to give you a brief overview of all of the releases on this very site, we promised that we'd return to the scene of the crime in order to give you a more detailed look at the system's latest roster of new arrivals. Let's get started, then, shall we?
With an art direction based on ancient Greek pottery, Alien Trap Games' intriguing side-scrolling brawler Apotheon is using its indie origins to offer something a little out of the ordinary. Rather than focus on ridiculously detailed environments like fellow Olympus-based outing God of War, this historical affair will find you battling through colourful locales, which have been decorated with simple shapes in order to create a very unique look. The game's action will be different, too, focusing on a basic roster of moves that will allow you to compose your own strategies. Alas, no matter how good your tactics in battle, you'll need to scavenge for new materials as you progress, as one poorly timed attack will see your favourite sword shatter into a shower of tiny pieces.
While it may look like yet another derivative 16-bit side-scrolling shooter on the surface, Axiom Verge has some fairly unique goals. Yet another Metroid-inspired outing, the game aims to rekindle the days of magical glitches, providing an adventure packed with secrets that only the most thorough players will discover. A part of the platform holder's Pub Fund initiative, these intentional areas will allow you to scramble enemies, corrupt environments, and pass through to secret sectors that no one else has discovered. It's certainly an intriguing approach, but we reckon that it's going to prove a nightmare for the title's testers. "You mean that you're supposed to be able to walk through that wall?"
As far as names go, Discord Games' role-playing platformer Chasm is not overly descriptive. Nevertheless, the beautiful PSone-esque adventure sees you exploring procedurally generated labyrinths in order to escape from a remote mining town named Karthas. While firm details – outside of the level design – are a little light on the ground, it seems that the game will combine The Legend of Zelda's two weapon system with real-time combat, loot, and lots and lots of rodents. It's the almost Wild West-inspired audio that's caught our attention, though, with delayed guitar riffs and spacey snare rhythms backing this title's agonisingly detailed visual style.
A space simulation set in a gigantic world, Celsius Game Studios' sandbox exploration escapade Drifter wears its Frontier influences on its sleeve. Primarily a space trading game set in a procedurally generated open world stretching over 100,000 light years in size, the title will find you working as a pirate, trader, bounty hunter, or more, and will allow you to realise your intergalactic dreams. Moreover, the release will feature a scorching synth-driven original soundtrack from composer Danny Baranowsky, allowing you to realise your otherworldly ambitions while rocking out to the sounds of heavily distorted piano riffs.
Arguably the strangest release on this list, Escape Goat 2 is a puzzle platformer by MagicalTimeBean which sees you assume the role of a cunning kid that must manipulate blocks in order to rescue his anthropomorphic friends. Underlined by an ethereally odd religious theme, you'll need to hone your double-jumping skills in order to make your way through this title's devilishly difficult side-scrolling stages, which will adapt beyond all recognition once you've pushed the last brick into place. Fortunately, you'll be accompanied by an immortal rodent in order to operate out-of-reach machinery, proving that mice are good for something other than light feline entertainment.
A card-based tactics game set during the American Civil War doesn't sound especially interesting on its own, but Zachtronics is aiming to make things exciting by throwing some robots into the British busting broth. This isn't the kind of bore-fest ordinarily associated with Top Trumps-esque titles, though, as the release promises to keep you engaged that with fast-paced battles that fuse the best of real-time and turn-based combat. Moreover, you'll be able to enjoy the frantic foray with friends, as the entire campaign – peppered with an 80-page graphic novel – will feature co-op support. Our only disappointment is the lack of comment on a Metal Gear-esque enhanced George Washington, but we're sure that the studio's saving that one until later.
Already available on the PC, the feisty Jamestown + is an updated version of Final Form Games' four-player bullet hell shooter for the PS4. In addition to the original computer-based affair, this enhanced re-release will include new ships, levels, and a whole new chapter that builds upon the events of the original release. And what of the game itself for those of you that aren't overly familiar with the original? Well, it's set on a steampunk-style iteration of Mars, and sees you shooting anything that moves. We probably should pad this paragraph out with another sentence or two, but hopefully we've already succinctly summarised why this sounds utterly awesome.
An inevitable addition to the PS4's indie portfolio ever since it found fame on other formats, Nidhogg is best described as a multiplayer fencing foray with psychedelic visuals. Graduating from the same throwback multiplayer school as TowerFall Ascension and Sportsfriends, the game will find you acrobatically attempting to disarm your opponents in order to strike a killer blow. Moreover, in addition to tournament support, there'll be a full single player training mode to ensure that you never lose a match, as well as complete PlayStation Network compatibility if you're one of those sad folks that's forever alone.
From the studio behind space shmup Galak-Z, Skulls of the Shogun: Bone-a-Fide Edition is an updated re-release of 17-Bit Studios' former Windows Phone exclusive. A turn-based strategy game, the title is designed with swift action in mind – meaning that you won't have time to scratch your head over every single move that you make. Equipped with a silly sense of humour, the title will see you commandeer General Akamoto, who's tasked with taking control of the Samurai Afterlife. In addition to all of the content from the original, this re-release will feature a brand new single player episode, as well as a handful of fresh multiplayer maps. It'll also look ridiculously good on the next-gen machine, as you may already expect.
Fenix Fire may want to reconsider its approach to customer communications, as out of all of the games on this list, we're still not entirely sure we know what Source is about. Adopting an intriguing Tron-like aesthetic, the title appears to put you in control of an electrified firefly which can manipulate energy in order to make its way through a foreign world. The developer is pulling the Metroidvania reference again for this one, but it doesn't appear to be your typical side-scroller, with gigantic three-dimensional environments unlocking complex conundrums and colossal antagonists. At least, that's the best that we could decipher from the admittedly limited information available.
Spelunky is a game that those of you reading this article will no doubt already be familiar with – and may not want to hear about again. A deviously addictive randomly generated underground adventure, this PS4 port will be cross-buy compatible with its PS3 and Vita counterparts, meaning that there's a chance that you already own this upgrade if you've purchased the game in the past. So, what will it do differently? Well, it'll run in 1080p for starters, but will also allow players to upload replays to the leaderboards, making for some great spectator sport if you understand the intricacies of the experience. Moreover, there'll be new social features added to the Daily Challenge, refuelling your fanaticism for the masochistic affair.
A game that's probably more difficult to describe than the intricacies of quantum physics, Starwhal: Just the Tip is an eighties-infused brawler that sees you assume the role of an intergalactic narwhal as you attempt to take out three other friends with your frighteningly sharp colourful horn. A poster child for the PS4's share functionality, this floaty fun-'em-up will allow you to participate in a slew of different playlists, bringing plenty of variety to the straightforward premise beneath its neon soaked visual style, which is to stab your buddies in the back.
---
Which of these titles has got you licking your lips? Are you enjoying the sheer variety of content available on Sony's next-gen system right now, or are you irritated by the emphasis on indie games? Let us know in the comments section below.
Which of these new titles are you most looking forward to? (30 votes)
Skulls of the Shogun: Bone-a-Fide Edition
3%
Starwhal: Just the Tip
7%
Please login to vote in this poll.