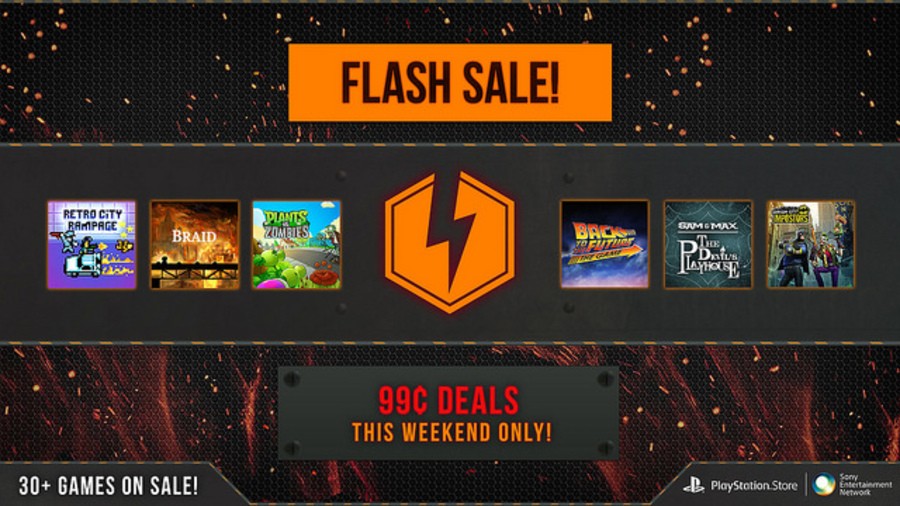 There's nothing worse than a long weekend with nothing to play. While this editor is fortunate enough to never not have a backlog, thrifty gamers may be thrilled to learn that Sony is running a pretty impressive sale in North America, featuring a whopping 30 games for just $0.99. Yeah, that's less than a dollar.
Admittedly, you won't find The Last of Us and God of War: Ascension in its reduction roster, but that doesn't mean there aren't some delicacies available in this cut-price buffet. Highlights include Braid, Echochrome II, Plants vs. Zombies, and Retro City Rampage, as well as the Crash Bandicoot and Spyro trilogies if you're looking for some old-school hits.
Other noteworthy inclusions comprise the completely wacky Tokyo Jungle, timeless Super Stardust HD, and Trophy bolstering Back to the Future: The Game. You can peruse the full list of not-quite-freebies on the PlayStation Blog, alongside handy links to the PlayStation Store. Just keep in mind that the promotion's set to end at 07:00AM on 21st April, so complete those transactions quick.
[source blog.us.playstation.com]