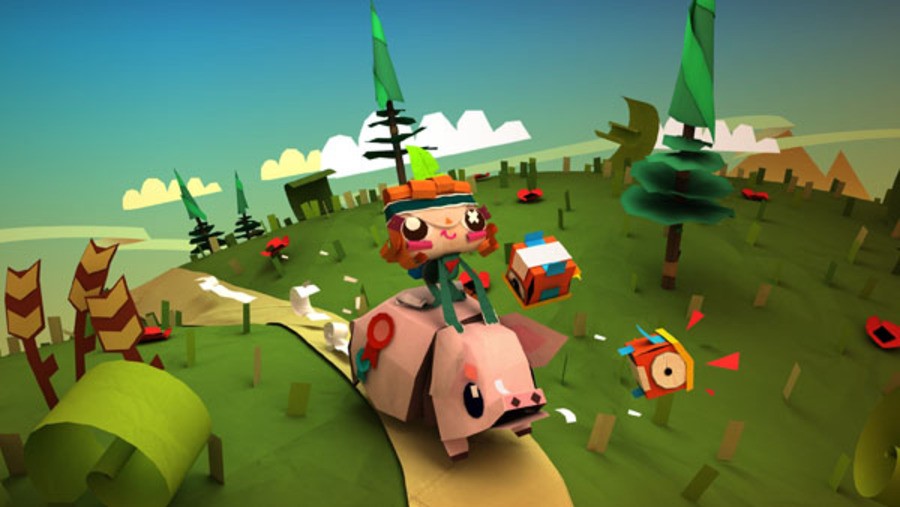 While it may be one of the funniest times of the year, April Fools' Day can also be a bit of a nightmare on our end, as a lack of scrutiny can lead to a reporter accidentally posting a prank as real news. What's more, developers and publishers are incredibly reluctant to make any proper announcements, lest they not be taken seriously. With all of that said, we're fairly confident that this meek little story about Tearaway DLC isn't a piece of tenacious tomfoolery.
As with all of its games, Media Molecule's most recent venture allows you to customise your character in whichever way you choose. It's fitting, then, that those people clever enough to have pre-ordered the papercraft platformer received a bonus set of LittleBigPlanet themed decorations to help them in their creative quest. However, if you didn't get these artistic accoutrements, you'll now be able to purchase them as DLC for just $2.00 (£1.20).
Will you be picking up this small downloadable goodie, or are you too busy trying to survive April Fools' Day? Cut and paste your opinions into the comments section below.
[source blog.eu.playstation.com, via vg247.com]