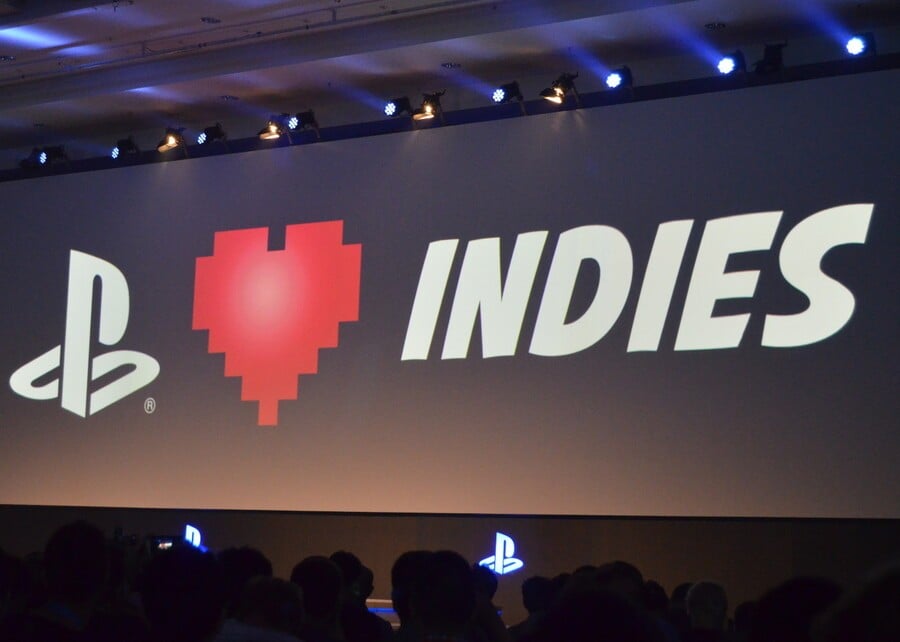 The list of Curve Studios games available on PlayStation hardware is really quite impressive. So impressive, that we're about to demonstrate it to you in list form: Velocity Ultra PS3, Stealth Inc: A Clone in the Dark, Thomas Was Alone, Lone Survivor: Director's Cut, and Proteus. And that staggering list doesn't even include the titles that are on their way to Sony devices. In this category, there's Titan Attacks, Mousecraft, and the hauntingly beautiful The Swapper all due out soon.
So when marketing manager Rob Clarke spoke out over the weekend as to why he feels that the Japanese giant has the edge over Microsoft in the indie spectrum, it was clearly from a position of experience. The blog post – entitled 'Why isn't Curve working with Microsoft?' – noted that Clarke had been asked this very question several times during the course of last month's EGX Rezzed convention.
"There's a sense that Sony 'gets it' on a level that we've never seen before in the games industry, and it's something that goes beyond programs and departments like [email protected] or the Strategic Development team at Sony," he said. "Sony's key advantage has been moving first, and moving faster. Microsoft's messaging about indie games certainly didn't get off to a good start. Indie was, after all, a subset of a subset of 'gamers' that [the Redmond-based manufacturer's] launch marketing was doing its best to marginalise in favour of television integration, Flo Rida, and strange American sports. Indies aren't going to sell consoles, after all. Unless they're Minecraft." Ouch.
Clarke did, however, go on to acknowledge Microsoft's evolving perspective. "In the last year, that attitude has changed," he continued. "Policies have been reversed. [email protected] has been announced, [and] a respectable amount of developers have been signed onto the program – the press eagerly printing out lists. Curve is one of those developers signed up." Of course, the much maligned parity clause remains a problem for smaller studios looking to release on the Xbox One – and Clarke promises to dish more dirt on that in a future blog post. For now, though, it's probably safe to assume that it's not going to drop PlayStation support any time soon.
[source curve-studios.com]