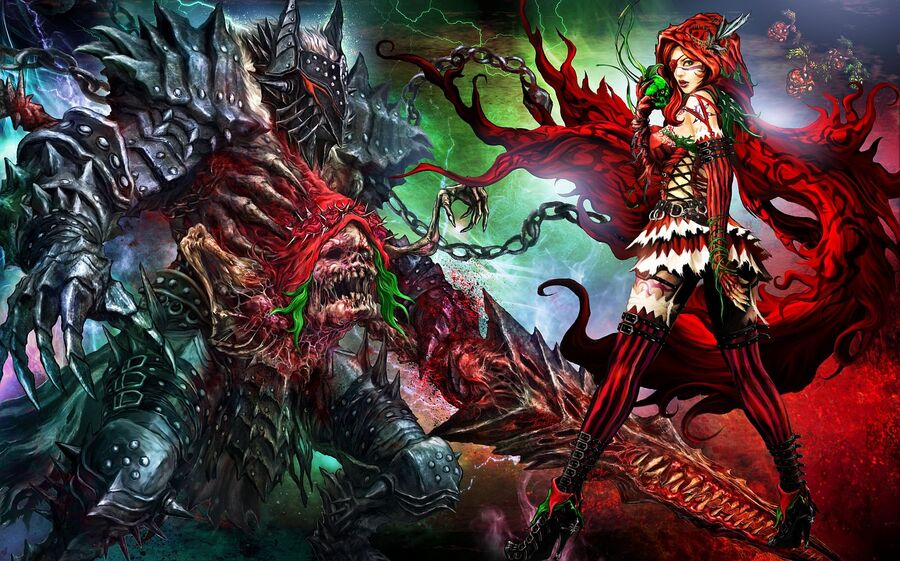 Less may well be more, but you wouldn't think so watching this trailer. Sony has released an epic five minute video promoting the upcoming Soul Sacrifice Delta, which is set to deploy in Japan as soon as next week. The footage – embedded below – hones in on all of the new additions to the demon slaying upgrade, and you may need a pen and paper to keep up.
As well as various visual and balance improvements, you'll also be fighting 15 new archfiends based on Grimm's famous fairy tales. These twisted interpretations of classic characters see the Three Little Pigs turned into a single savage warrior, and Cinderella transformed into a caterpillar that's haunted by a prince with a foot fetish. Weird.
Other fresh features include combo magic, in addition to an entire new campaign based on three different factions. Even better, you'll be able to import your save data from the previous excursion, meaning that you'll be able to pick up from where you left off. And don't worry if you've never played the dark adventure before, because all of the original chapters will be included to boot.
Are you ready for another round with Magusar, or did you fail to fall under the spell of the inaugural edition of Sony's spirit slaughtering simulator? Cast your thoughts into the comments section below.
[source japanator.com]