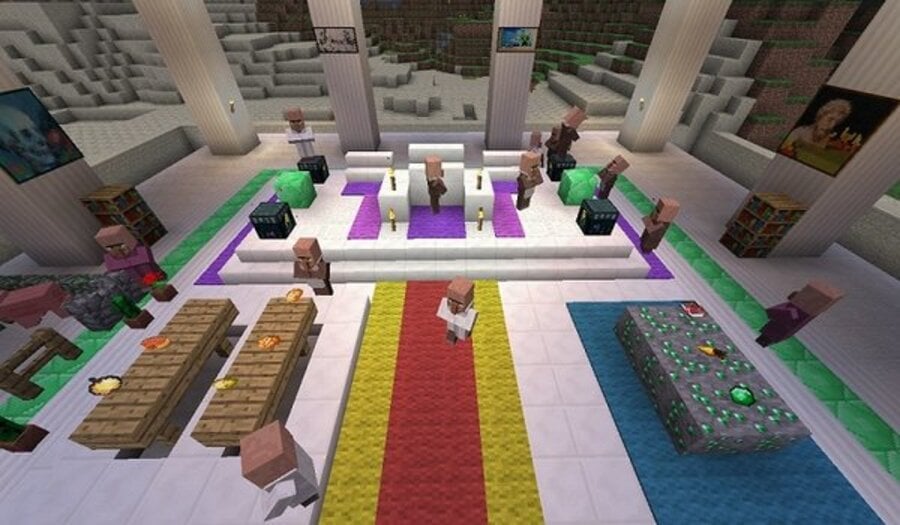 Digging its way onto the PlayStation 3 tomorrow, Minecraft's newest update adds in an utterly ridiculous amount of new content and fixes a whole load of block-based issues.
Precious ores such as emerald and quartz can now be coaxed from the dirt, while a plethora of other items have been plopped into the game world, including the ever versatile potato and carrot. Trading with villagers is also a possibility now, along with the chance to batter mobs of zombie inhabitants. We could spend hours upon hours writing about what this patch brings, but it's probably easier for all of us if you simply click through to Mojang's official website and peruse the changes for yourself.
Unfortunately, there's still no word on when we can expect the PlayStation 4 version of the release, although the developer's Daniel Kaplan has stated that the next-gen instalment is "being worked on as we speak!" Are the new additions enough to drag you back into the mining masterpiece, or are you sitting in a handmade cave waiting for the title to drop onto Sony's latest console? Light your torches in the comments section below.
[source gameinformer.com, via mojang.com]