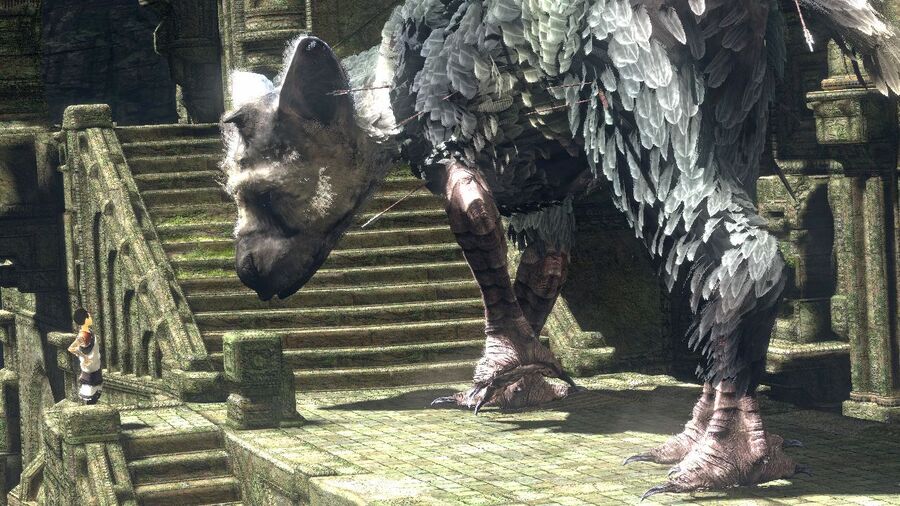 Team ICO's troubled PlayStation exclusive The Last Guardian is still "in the mix" at Sony, executive Scott Rohde has confirmed. Despite the spiritual successor to Shadow of the Colossus having been in production for some eight years now, the platform holder insists that the title hasn't been cancelled – but it refuses to state which system the excursion's in development for.
The release was announced as a PlayStation 3 product all the way back in 2009, but it's almost certain that it's switched to the manufacturer's next-gen machine at this point in time. "I'm not going to announce what platform it's coming on, who's working on it, [or] who's involved," he said. "But that is still a title that's absolutely in the mix at Worldwide Studios."
Rohde continued that, much like Evolution Studios' delayed racer DriveClub, the company won't deploy the title until it's ready. "When we see that the public is so interested in a specific game, of course that drives us to want to complete that game," he added. "But it also drives us to want to make it great. We would not want to ship that game if we don't think that it's great."
Has the escapade's protracted development cycle prompted the executive to grow weary of constant queries about its development status, though? "I love that people are still interested in it," he explained. "That's an honour to us. That's not just me spinning. It's really cool that people are still interested in it, and we're trying to make the best thing that we can out of The Last Guardian."
It's been about three years since we actually saw the game, with a string of promises and apologies filling the period between then and now. At the PlayStation 4 launch event in November last year, Worldwide Studios president Shuhei Yoshida revealed that he'd recently played the release, but wouldn't specify which controller he'd used for the demo. Are you hoping for an E3 re-reveal? Dream with us in the comments section below.
[source uk.ign.com]