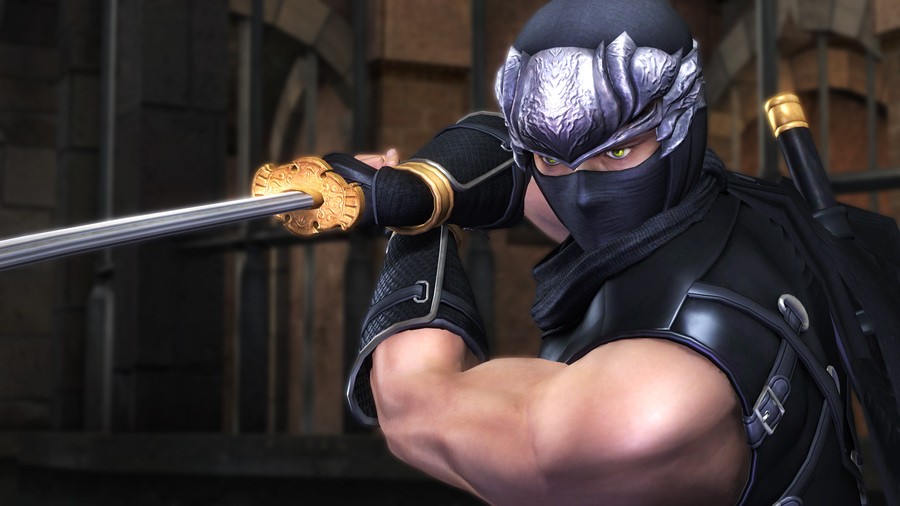 Yaiba: Ninja Gaiden Z may just be the silliest game releasing in the near future; the title's ridiculous zombie ninja hybrid has us both puzzled and absolutely delighted. But if you were hoping that co-developer Team Ninja would also be cooking up something a little less ridiculous to balance this glaring goofiness, you may be in luck, as studio head Yosuke Hayashi has recently revealed that the team is currently developing a game for the PlayStation 4.
"First, we will release Yaiba: Ninja Gaiden Z for the PlayStation 3, which we joint developed with the [Mega Man creator Keiji] Inafune-led company Comcept," Hayashi stated in an interview with Japanese outlet Dengeki Online. "Additionally, we're also developing a PS4 title internally, so please look forward to future updates."
At the moment, it remains unclear if the proposed title will be exclusive to the Japanese giant's next-gen marvel, or whether it'll leap onto other systems. What's more, it's entirely possible that the executive is simply referring to the new Ninja Gaiden game that was teased a couple of months back. Whatever the case, it's always nice to hear about more software coming to our beloved black box. What do you make of this sneaky announcement? Would you be excited for a new Ninja Gaiden sequel? Scream and shout in the comments section below.
[source dengekionline.com, via gematsu.com]