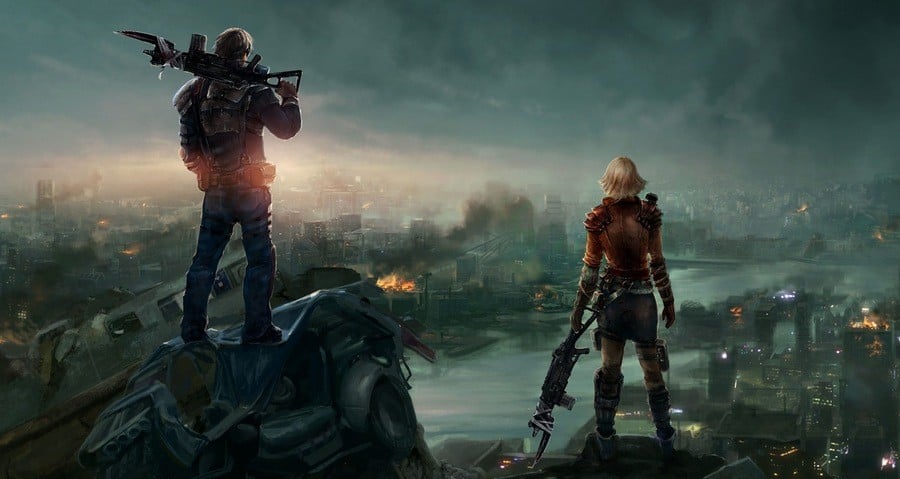 It seems that Resogun developer Housemarque has been busy porting its macabre isometric undead-'em-up Dead Nation to the PlayStation 4, as speculation suggests that the arcade shooter could be gunning its way into Europe's PlayStation Plus lineup for March. Despite not even being announced for Sony's next-gen super machine, the Finnish outfit has been hinting at something to do with the franchise for quite some time, so it's not exactly outside of the realm of possibility.
Moreover, the site making the claims also leaked February's offering for the premium subscription service, which we originally dismissed due to it looking too good to be true — before it eventually was confirmed by the platform holder itself several weeks later. As such, don't be overly surprised if the remainder of next month's offering includes Tomb Raider and Brothers: A Tale of Two Sons for the PlayStation 3, as well as Smart As and PixelJunk Monsters Ultimate HD for the PlayStation Vita.
Obviously, it's always worth approaching any rumour with a sizeable pinch of salt, but we suspect that executives at SCEE will be stomping around the office all next week if a second PlayStation Plus schedule has been successfully leaked. The big question is: are you happy with the hypothetical offering, and are you willing to blast some brains all over again in Housemarque's darkest downloadable endeavour to date? Fire a round of opinion into the comments section below.
[source gamepointsnow.com]